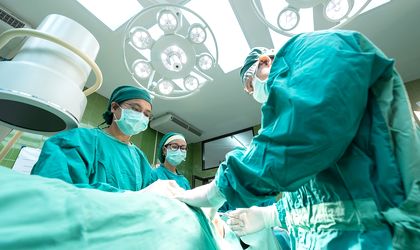 President Klaus Iohannis announced in the press conference held on Monday that Romania will send a team of 11 doctors and six nurses to Italy, in the Milan area, to help out with the pandemic outbreak.
"I have decided (…) that Romania will send a team of doctors and nurses to Italy. They will go there to the Milan area. They will leave tomorrow [Tuesday] at the latest. A team of 11 doctors and six nurses," said Iohannis.
Italy on Saturday reported its lowest daily rise in COVID-19 deaths in nearly two weeks, according to a Reuters report. It also said the number of patients in intensive care fell for the first time. However, new cases rose by nearly 4,805 on Saturday — slightly higher than previous days, and officials urged people not to ease up on the lockdown measures they said were starting to show results, according to the report.
The total number of infections in Italy was at 124,632, with overall fatalities at 15,362, according to the latest data from Johns Hopkins University.
Also, Italy's doctors and nurses are in trauma over deaths of more than 100 colleagues, 80 doctors and 21 nurses have lost their lives since the pandemic hit the country, while two nurses have taken their own lives not to spread the virus anymore. Latest news confirms that more than 12,000 healthcare workers have tested positive in Italy, while they still battle the coronavirus pandemic.