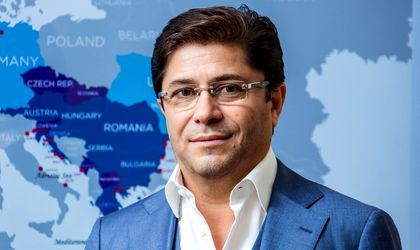 As part of the efforts against the Coronavirus pandemic, the GRAMPET Group has started a national campaign donating a state-of-the-art testing device and 1,000 tests each to Public Health Directorates in centres where the group operates – Deva, Craiova, Iași, Constanța, Galați, Ploiești, Timișoara, Bucharest, and Debrecen – Hungary.
"At local level, our companies are important employers generating significant economic contributions. This position comes with great social responsibility towards local communities, especially in such difficult times," Gruia Stoica, President of the GRAMPET Group, said. "We set out to contribute to the testing effort – a key factor in eradicating the pandemic, and we purchased ten eCL8000-Automated ECL Immunoassay Analyzers certified by the Chinese Ministry of Health, and several thousand test kits. These state-of-the-art devices now available in our country have a processing speed of 86 tests per hour and generate results in 18 minutes."
The first devices were donated last week to the Public Health Directorates from Deva, Iasi and Craiova, together with 1,000 tests each. In the coming days, the campaign will continue in Constanța, Galați, Ploiești, Timișoara, Bucharest and Debrecen.