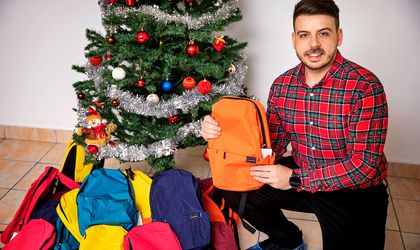 Xiaomi Corporation continues its CSR initiatives in Romania. The local representatives set up a new surprise after they donated 100 Mi Air Purifier 3C air purifiers, in 9 kindergartens in Bucharest, on Children's Day.
Six months later, as part of the "Fresh Air for Christmas" campaign, the necessary air purification filters were replaced. Each of these filters consists of three layers of high efficiency. The first is to retain dust, hair and fine particles. The True HEPA filter removes 99.97% of particles with a diameter equal to or greater than 0.3 microns and pathogens such as bacteria, viruses and allergens. The third layer is made of activated carbon and removes volatile organic compounds (VOCs) and other harmful substances and at the same time absorbs odors.
According to studies, air pollution is one of the biggest health risk factors in the entire European Union. In urban areas, population density and economic activities generate additional risks. Polluted air can cause respiratory disease, heart disease and cancer. In terms of air quality, Bucharest ranks 263rd out of 323 European cities.
In this context, Xiaomi has decided to get actively involved. The first step was to equip the 9 state kindergartens in the Capital with 100 air purifiers. Six months later, the filters were replaced.
"We are glad that we can undertake such actions in Romania. Together with our local partners, we will continue to promote sustainable development and do our utmost to achieve what may seem impossible. CSR is in Xiaomi's DNA. Since the establishment of the company, we have focused on developing amazing products, with fair prices, that will give everyone the chance to enjoy a better life through technology ", says Jimmy Li, Xiaomi Romania Country Manager.
—
"The action of Xiaomi, Fresh Air for Christmas, has the role of supporting the development in an environment as safe as possible for the over 2,000 children who study in these 9 kindergartens in Bucharest. We need future generations to grow up in a healthy environment. We are glad that we were able to take these first steps and we promise that Xiaomi's initiatives in Romania will continue ", says Gabriel Fârtat, Go To Market Manager – Ecosystem Xiaomi Romania.
Mi Air Purifier 3C covers surfaces up to 106m2, purifies 320m3 of air per hour and releases 53m3 of clean air every minute. It has a tower shape, a design that allows efficient air circulation and is much stronger than similar products on the market. Users can adjust its settings with a simple touch of the smart LED display, but also through the Mi Home application.