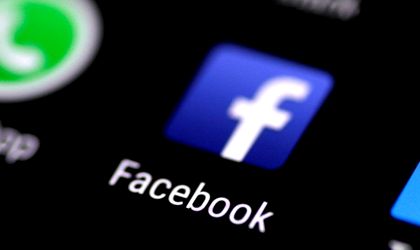 Through Community Help, Romanian users can request help or support those affected by COVID-19.
Inspired by how people are using its platforms to support their local community, Facebook announces that the new Community Help feature, a destination for people to help their neighbours most impacted by COVID-19, is now available in Romania too. The new feature, adapted for the current pandemic,  is part of the company's efforts to make it easier for people to request or offer help to their neighbours and donate to fundraisers.
The new  Community Help was launched globally on March 31 and starting today will also be available for users in Romania, who can access it in the Information Center or by visiting: facebook.com/covidsupport. There they can request or offer help to their neighbours and donate to fundraisers for relief efforts. For example, people can use Community Help for everything from delivering groceries to elderly neighbours to volunteering to distribute food through local food banks
This is the first time Facebook is bringing Community Help to a global health crisis, after looking to build on existing tools within Crisis Response to make it as easy as possible for people to take action and get help with urgent needs. The Community Help was first announced in 2016, as part of Crisis Response to help people get the help they needed following natural disasters.
Besides Community Help, Facebook is continuing to do all they can to give people access to timely information, helpful content and more ways to take action. Part of these efforts, two weeks ago the company, launched the COVID-19 Information Center, as a central place for people to get the latest updates from national and global health authorities, as well as see content and best practices on disease prevention. The Information Center, which can be visited at: www.facebook.com/covid19 is currently available in more than 30 countries and will be rolling out to more countries in the coming days.
To date, more than 1 billion people were connected with resources from health authorities through the Information Center and educational pop-ups on Facebook and Instagram, and more than 100 million of those people clicked through to learn more from these sources directly.