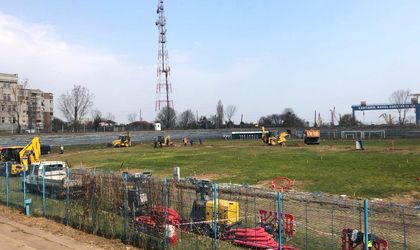 E-Distribuție Dobrogea, the electricity distribution operator part of the Enel Group in Romania, is supporting the efforts of the medical teams in the fight against Covid-19 by connecting to the grid the army field hospital in Constanta.
The connection project included the placement of a medium to low voltage transformer, interrupters, distribution boxes and all the necessary low voltage equipment. The value of the equipment and of the works carried out by E-Distributie Dobrogea in the past days is approximately 30.000 euros, the whole amount being supported by company.
A similar project was conducted previously by E-Distributie Muntenia, at the army field hospital near Bucharest.
During the last weeks, Enel Romania has implemented a series of measures meant to help curb the spread of the COVID-19, out of care for the communities it serves, for the customers and for the employees. Therefore, all activities involving the direct contact with the public were suspended, offering the customers alternative communication channels.
Also, Enel Romania has activated the long-term smart working (tele-working) regime for all the activities of its employees for which this is applicable, with exception for undelayable, essential activities, which are necessary to guarantee the continuity of the service and security of the national electricity system.
The company has also prepared a continuity plan, in order to ensure the safety in the supply of electric energy in the areas that could be declared "red zones" by the authorities. In this respect, E- Distribuție companies continue to carry out technical and operational activities to ensure the continuity of electricity distribution in secure conditions, especially for critical institutions such as hospitals and quarantine centers. Given the current context, when each of us can take several preventative measures to maintain everyone's health, transparency is also important, to ensure that we can all be safe. Therefore, according to the information from the health authorities, we ask the clients to announce any contamination suspicions to the teams that are called for unscheduled interventions, so that they can take protective measures. E-Distribuţie teams, in turn, are trained to take all the necessary measures and are equipped with safety equipment (mask, glasses, gloves).