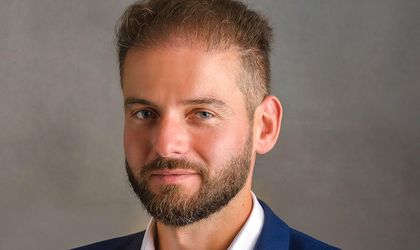 Cognizant Softvision, one of the leading software product engineering firms in the world and one of the largest technology companies in Romania, today announced it has donated $100,000 in computers and IT equipment toward local education. The technology equipment is earmarked toward children who may be on the verge of dropping out of school due to a lack of access to technology solutions needed for online school during the pandemic. 
The donation, conducted in partnership with The Scouts from Bistrita and World Vision, includes 561 computers and other necessary equipment (monitors, keyboards, headphones, hard disks, mouses) that will be distributed across 16 communities in Romania. The Scouts from Bistrița worked for an entire week preparing the computers for use, ensuring that all the hardware and software was fully operational, while World Vision helped identify the communities in need. The Scouts were comprised of more than 25 high school and university students representing several robotics clubs, and led by Sidor Costinasi, a local community leader committed to making change to ensure a bright, stable environment for students.
With the pandemic moving all education and courses online, the donation results in hundreds of local Romanian children being more equipped, prepared and able to continue their studies.
Mihai Constandis, Romania Country Manager and Head of Eastern Europe Studios, Cognizant Softvision
"We strongly believe that it is our responsibility to be involved in the local communities where we do our business. Education is a critical engine that drives a society toward success, and leveraging our resources and expertise in technology to provide children with access to education at home helps secure a future for all of us."
Sidor Costinasi, Bistrita Scouts President
"It was a full week of activity for our Scouts, filled with passion and working together for something that is important to all of us, and that's the future of our country."
Alina Foghis, World Vision Romania Coordinator
"The collaboration with Cognizant Softvision, The Scouts from Bistrița and World Vision is a simple example of how the business environment and NGOs from across the country can join forces to help those in need. We felt responsible to lend a hand to the children who, during the pandemic, did not get the opportunity to continue their education in reasonable conditions. Online school requires an infrastructure that some families can't afford, and we believe we have an obligation to contribute to the wellbeing of these children."
World Vision is a humanitarian organization helping children, families, and their communities overcome poverty and injustice. For more than 30 years, the NGO has been helping children in Romania reach their full potential.