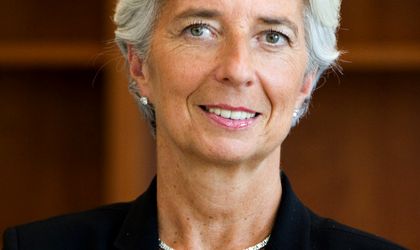 At the recently held meeting of the International Monetary and Financial Committee, IMF Virtual meetings, Christine Lagarde, president of the European Central Bank (ECB), explained all the measurements the ECB is taking.
"Against the background of a profoundly weaker economic outlook for the euro area as well as deteriorating and more fragmented financial conditions, the ECB's Governing Council took bold and decisive policy action in March to combat the negative effects of the coronavirus shock in order to counter the serious risks to the monetary policy transmission mechanism, the outlook for the euro area and price stability. In order to prevent financing conditions from tightening and exacerbating the downturn, we sizeably stepped up our asset purchases. We scaled up our net asset purchases under the existing Asset Purchase Programme (APP) and launched the Pandemic Emergency Purchase Programme (PEPP), a new temporary asset purchase programme for private and public sector securities. Overall, asset purchases will add a total amount of €1.1 trillion to our portfolio by the end of 2020."
Moreover, Christine Lagarde said in the same statement to the IMF's virtual meeting that the eurozone was heading for "a large contraction in output" and "rapidly deteriorating labour markets" because of the coronavirus pandemic.
"The Governing Council is committed to doing everything necessary within its mandate to help the euro area through this crisis," Lagarde told the International Monetary and Financial Committee. "It is fully prepared to increase the size of its asset purchase program and adjust their composition, by as much as necessary and for as long as needed. It will explore all options and all contingencies to support the economy through this shock."
Furthermore, the International Monetary Fund has warned of the worst global recession in almost a century and started to deploy unprecedented support. The official data of IMF cut its 2020 euro-area GDP estimate to -7.5%. Up until today, it has already granted billions of dollars of aid to the most vulnerable countries, approved debt service relief for 25 low-income states and established short-term liquidity lines to prevent a global shortage of dollars. They recently approved US$235 million in emergency assistance to Moldova to address the COVID-19 pandemic, help catalyze developmental partner support, and address imminent health system needs.
The entire IMFC statement can be read here.