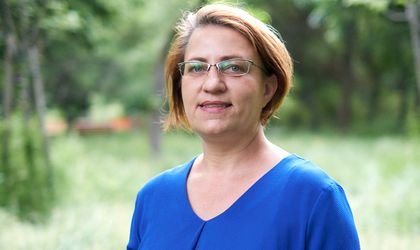 World leaders met in January in Davos, Switzerland, at the World Economic Forum (WEF) where they debated the global risks we face. The WEF's final report highlighted the cost of living crisis as the biggest short-term risk and the failure to adapt to climate change as the biggest long-term risk. Discussions on the impact of climate change were among the most important topics addressed in Davos. Thus, WWF International has launched the Biodiversity Risk Filter (BRF), an online solution dedicated to companies and financial institutions, which helps to identify and minimize biodiversity-related risks in operations, value chain and investments.
Biodiversity is being lost at an unprecedented rate and the world economy is dependent on nature. More than 50% of global GDP depends on the goods and services that natural ecosystems generate. One of the major challenges for companies and financial institutions interested in developing a nature-friendly business model is the scientific assessment of biodiversity-related risks and opportunities associated with the value chain in different locations.
"Knowing the impact of economic activities from different sectors on biodiversity is the first step to assessing risks for companies and financial institutions, as well as a condition for setting environmental targets, including biodiversity conservation targets. Biodiversity Risk Filter (BRF) allows companies to closely analyze the type and location of the risks they are exposed to on the value chain, the impact that these risks have on the business model and its sustainability and directing investments in biodiversity conservation and restoration in priority areas", said Orieta Hulea, CEO WWF Romania.
Companies have quick access to https://riskfilter.org website, WWF's free online platform where they can upload important data and assess the risks related to the impact of their work on biodiversity. BRF is the result of the collaboration with world-renowned data providers such as the Integrated Biodiversity Assessment Tool (IBAT), ENCORE and RepRisk, which brings together more than 50 biodiversity-relevant datasets. Thus, companies have at their disposal all the necessary information to start taking effective and immediate measures to halt biodiversity loss.
BRF is similar to Water Risk Filter launched by WWF International in 2012, which has become a platform used by a wide range of economic sectors, which analyzes the impact of economic activities on aquatic ecosystems around the world. The entire Risk Filter platform provides companies and financial institutions with the relevant information needed to take effective action in addressing biodiversity loss and to sustain their own profitability through understanding and managing risks. Strong and effective action by the private sector will be the key in achieving the ambitions of the new Kunming-Montreal Global Biodiversity Framework, under which almost every country in the world has agreed to take urgent action to halt and reverse biodiversity loss by 2030.