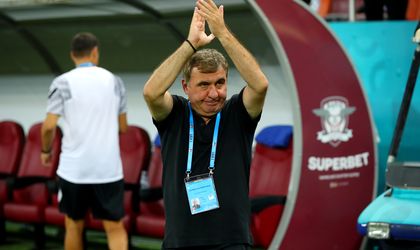 Farul Constanta, the club led by Romanian football legends Gheorghe Hagi (owner and manager) and Gheorghe Popescu (chairman), has announced this week, through a press release, its commitment to achieving climate neutrality by 2030.
Farul Constanta football club considers climate change one of the biggest threats facing our society today and for this reason supports the European Union's efforts to prevent it.
Concerned about the future, and at the same time aware that everyone can contribute to improving the serious climate situation we are facing, Farul Constanta aims, through a clear vision, to achieve neutrality in all its activities in terms of direct greenhouse gas emissions by 2030. This is a strategic priority for which the club will develop, together with experts in the field, an action plan that provides for a transition necessary to achieve this goal and the necessary investments.
"For us, the future was, is and will remain the watchword. We work a lot with children and our project is about them and their future. We all want a better world, and for that it is essential that each of us gets involved. I can assure you that together with our colleagues in the club and in the Academy we will do everything we can to achieve climate neutrality by 2030, especially since, according to data presented by experts, Constanta is one of the most exposed areas in Romania if global warming is not stopped." Says Gheorghe Hagi.
"To our knowledge, we are the first top-flight club in the world to set this ambitious goal. We will suggest UEFA and FIFA to set up a working group where clubs can exchange information on how they can work together to combat climate change. It's time to act together for the future of our children. For our part, we will take concrete action very soon. For example, a first renewable energy production project will start in our base in Ovidiu to provide part of our consumption and to power the electric cars we want to switch to for transport." Adds Gheorghe Popescu.
Photo: Dreamstime.com