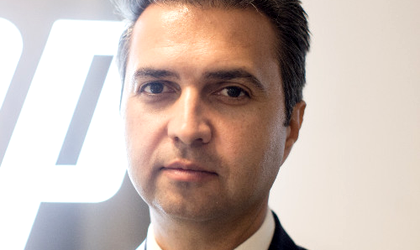 HP Inc. announces a partnership with "Padurea Copiilor" helping communities in the south of Romania, the most exposed area, to cope with climate change with a new tree planting initiative.
Now, more than ever, it is vital to create a positive, lasting change for our planet, people and communities. The impact of climate change affects both the livelihoods and quality of life for people all over the world. The residents of plane areas, with low forest cover, are the most vulnerable to the 1.18 degrees Celsius global temperature increase, witnessed in the last few decades and the extreme events caused by climate change.
That's why HP is joining forces with Padurea Copiilor to restore degraded land in the south of Romania by afforestation. The Romanian highlands are almost 60% afforested, but the plane area of Sud-Muntenia Development Region is barely covered, by only 6.5%. Padurea Copiilor has been actively planting and tending new forests for the last 13 years. By initiating this new project, Padurea Copiilor, with the financial support of HP, will continue its dedication to restoring degraded land in the south of Romania through afforestation. HP's involvement in Padurea Copiilor's growing initiative is helping communities in the south of Romania, the most exposed area, to cope with climate change and also catalyze local engagement in growing and nurturing the new forests.
An average of 12,000 saplings will be planted in the first year, starting this autumn, positively impacting the 6,700 residents of Filipestii de Targ and indirectly more than 230,000 people from the industrialized area of Ploiesti.
"Together, our mission is to ensure a forest positive future for those in Romania" says Mugur Pantaia, HP Romania Managing Director. "The science is clear and the need to act is more urgent than ever, that's why I'm so proud that HP are able to be a part of this initiative and planting trees in the areas which need it most".   
From 2022-2026, the saplings will be tended to by weeding, and pest control treatments will be applied if necessary. Also, in the autumns from 2022-2024, replanting activities will happen if required. A good forest year is marked by an 80% saplings survival rate.