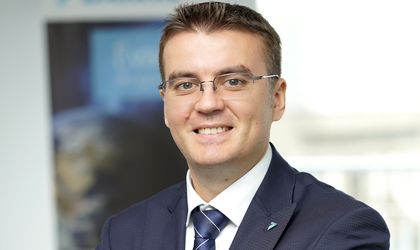 Daikin, the manufacturer of heating and cooling equipment with over 90 years of experience in the field, contributes to reducing carbon emissions in residential buildings, with the main goal of increasing the share of equipment using renewable energy for heating and cooling to 40% by 2030. In addition, decarbonisation of homes supports the European Union's environmental impact reduction targets of at least 53% less net greenhouse gas emissions by 2030. In this context, Daikin plans four necessary directions for the transformation and decarbonization process of homes.
Most residential buildings are still heated using outdated systems based on polluting fossil fuels, such as coal and oil, and buildings are now responsible for about 36% of all CO2 emissions in the European Union. This observation contrasts sharply with the EU's ambitious goal, set out in the recently signed European climate law, of reducing CO2 emissions from 40% to 55% by 2030. In some European countries, heating with renewable energy has become a standard for new constructions, but the potential it offers requires much greater exposure in the replacement process.
"Renewable energy plays a key role in achieving the new "green" goals. Daikin aims to reach a net zero carbon footprint throughout its activity by 2050, and the four main directions we plan are absolutely necessary to ensure the highest possible level of decarbonisation in terms of home heating. Heat pumps are the future of the heating market, being up to four times more efficient than traditional heating solutions", explains Daniel Vasile, Managing Director of Daikin Romania.
4 steps for decarbonization of heat in the residential environment
The first step in the Daikin guide to decarbonising housing is to strengthen new construction rules on energy use. Currently, Daikin specialists estimate that heat pumps already have a market share of up to 50% in new (single-family) homes in Europe. Therefore, the application of the rules makes the heat pumps the default heating system.
The second step is to increase the replacement rate. To achieve the objectives of European climate law, the replacement rate must be doubled from 1% to 2% by 2030. By increasing the replacement rate, old systems are being replaced with more energy-efficient equipment, which leads naturally to reduce emissions. Therefore, the next challenge is to motivate and urge European citizens to choose renewable solutions. This implies the need to explain, on a large scale, the fact that heating systems that use renewable energies, such as heat pumps, are an efficient, cost-effective and sustainable solution.
The third step is to eliminate incentives for fossil fuels. Currently, these incentives benefit from different heating systems to the detriment of heat pumps, as they are more affordable and technologies using renewable energy need a level playing field. The gap between current electricity and gas prices in many Member States is too great to make heat pumps accessible to all European citizens.
The last step is for these modern heating systems to become the standard and not the exception in the replacement market, and Daikin believes that heat pumps are the optimal solution, being more and more efficient even at low outside temperatures. Therefore, they are suitable for any type of home, and the use of renewable energy equipment for heating homes reduces the consumption of polluting fossil fuels and CO2 emissions.