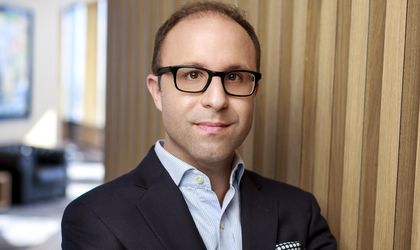 Globalworth, the leading office investor in Central and Eastern Europe and the office market leader in Romania, announces that, starting with July 2021, all its 16 office buildings will use 100% green energy from renewable sources.
Globalworth owns 16 class "A" offices in Bucharest which are predominantly leased to a diverse and international tenant base of over 210 corporates, creating the largest business community in Romania. Starting with the third quarter of 2021, Globalworth has created a new standard when it comes to responsiveness, well-being and sustainability, by using energy generated from green sources such as hydroelectricity plants, and wind and solar farms.
"Sustainable Development has been at the core of our journey in becoming one of the most significant real estate companies in the CEE, and the leading office investor in Romania. In this journey, investing in and creating high quality sustainable and environmentally friendly real estate spaces, in which people and business can flourish, is becoming a focal point of action by large organisations and the communities in which we are an integral part of. Adding to our initiatives, all 16 class "A" office buildings in Romania are now exclusively powered using green energy, which allows us to significantly reduce our carbon footprint and to contribute to limiting CO2 emissions", says Stamatis Sapkas – Deputy Chief Investment Officer at Globalworth.
Globalworth also owns 22 office and office/retail buildings in Poland with a combined leasable area of over 600k sqm. Since the beginning of the year, all Polish properties use 100% green energy from renewable sources.
Access to clean, reliable and sustainable energy is becoming an increasingly important area of focus for all, as we strive to meet the targets agreed for clean energy adoption and energy efficiency. In addition, the urgency of climate action, driven by the necessity to achieve net zero emissions by the middle of the century, calls for significant mitigation efforts by all businesses.
Globalworth will continue to analyse the impact of the way it performs its operations and processes as well as the medium/long-term environmental impact of its portfolio, including its energy consumption and greenhouse gas emissions footprint, where it aims at identifying and implementing new ways at improving its performance.