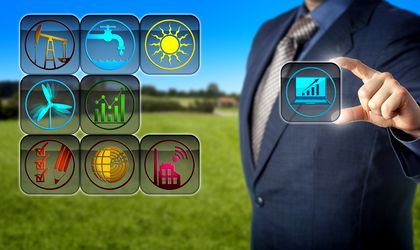 On 28 November 2022, the European Parliament adopted the Directive on the Reporting of sustainability reporting, CSRD (COM/2021/189), which fundamentally changes the current regime for sustainability reporting regime, according to Deloitte specialists.
The Directive will enter into force 20 days after publication. The rules will start to apply between 2024 and 2028, while Member States will be obliged to transpose the Directive into local law so that the Directive applies from 1 January 2024 for financial years starting on that date for Article 4 (audit fee capping provisions and audit committee approval of sustainability reporting) and within 18 months for Articles 1-3 (all others). Requirements for subsidiaries of companies domiciled in third countries will have to be transposed by 1 January 2028, after publication of EU guidelines.
CSRD is part of the EU Sustainable Growth Finance Action Plan adopted on 8 March 2018 (Last updated on: 5 August 2020).
What is the Corporate Sustainability Reporting Directive (CSRD)?
The CSRD amends the existing legislation on non-financial reporting (the so-called NFRD, Directive 2014/95/EU), perceived as insufficient and unreliable. The CRRF introduces more detailed and specific reporting requirements on the environmental, social and economic impacts of companies.
Scope extension – to whom does it apply?
The new EU sustainability reporting requirements will apply to all large companies, regardless of whether they are listed or not. The CSRD rules will apply to all public interest entities (PIEs) and large companies that meet two of the following three criteria:
Balance sheet total: EUR 20 million
Turnover: €40 million
Average number of employees: 250
Non-EU companies with a substantial activity in the EU (with a turnover of more than 150 million in the EU and at least one subsidiary or branch in the EU) will also have to comply with the rules. The rules are also apply to listed SMEs, but they will have more time to adapt (until 2028). Collecting and sharing information on sustainability will become the norm for almost 50 000 companies in the EU, compared to around 11 700 companies covered by the rules. currently applicable.
Scope of reporting requirements
The detailed and mandatory European Sustainability Reporting Standards (ESRS) covering all three pillars of ESG (Environmental, Social and Governance), are being developed by the European Financial Reporting Advisory Group (EFRAG) in particular:
Business model and strategy
Objectives and progress
Role of administrative, management and governance bodies
Policies
Most significant negative environmental impacts
Main risks, including dependencies and risk management
Information on the company's value chain
How to identify reported information
Companies' obligation to report qualitative, quantitative, forward-looking information, retrospective, covering short, medium and long-term time horizons. The principle applies double materiality, both in terms of how externally related aspects of the sustainability issues affect the company's business and how the company's activities have a bearing on the external impact on people and the environment. Standards are being developed by EFRAG. The comment period for the first draft started in March 2022 and closed on 8 August 2022. On 15 November, EFRAG issued amended and reduced draft standards on reporting
on sustainability reporting. The Commission will adopt the first set of standards by June 2023.
Disclosure on the alignment of companies' activities with the European Taxonomy (Regulation 852/20202), green turnover, green CAPEX and green OPEX for companies non-financial companies and green asset ratio (GAR) for financial institutions.
Audit and certification
To ensure the credibility of the information, companies will be audited and certified independent audit and certification, in particular limited assurance. It is expected that reasonable assurance will be required in a at a later stage. Financial and sustainability reporting will be on an equal footing and investors will
will have comparable and reliable data.
The auditors may be, but need not be, the statutory auditors of the reporting entity.
Reporting format
Reports must be presented in the form of externally published reports of the board of Board, digital reporting in ESEF (European Single Electronic Format) format will also be, mandatory so that sustainability information is available in a digital format standardised format.
Photo: dreamstime.com