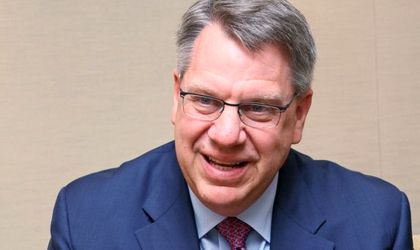 Rich Lesser, CEO of Boston Consulting Group (BCG), a global management consulting company, announced a major new climate commitment for the firm that will deliver net-zero climate impact by 2030. To reach this goal, BCG will take significant action to reduce its footprint and neutralize its remaining climate impact by investing in leading-edge carbon removal projects.
"The COVID-19 pandemic has reinforced the need for global efforts to develop solutions to the world's biggest problems," said CEO of Boston Consulting Group (BCG). "True to our values and purpose, we have a responsibility to show leadership in this new reality. The greatest impact BCG can have is to help our clients tackle their climate challenges and accelerate their transition to a lower-carbon economy. But to stand confidently and proudly behind our work, we also have to change the way we ourselves operate and invest substantially. Like every company, we must step up."
The firm will reduce direct energy and electricity emissions—against its baseline year of 2018—by 90% per full-time-equivalent employee by 2025. BCG transitioned to purchasing 100% renewable electricity in 2019 and will continue to pursue efforts to increase energy efficiency across its operations to achieve the remainder of this target.
BCG will also reduce its climate impact from business travel, which represents more than 80% of its total footprint, by at least 30% per FTE by 2025, with expected further improvements to follow. While the mobility of its people is important to delivering services to clients, BCG began making changes to reduce the climate impact of business travel prior to COVID-19 and will build upon lessons learned during the pandemic to further transform its approach.
BCG has been carbon neutral since 2018. This means that, in addition to reducing our emissions, BCG compensates for its Greenhouse Gas (GHG) emissions by purchasing independently verified carbon credits from projects primarily aimed at preventing additional carbon from entering the atmosphere. These are referred to as avoided emissions projects.
Beyond transforming its own operations and investments in carbon removal, BCG is announcing a $400 million commitment over the next decade to enable its teams to drive climate and environmental impact across governments, industries, NGOs, and coalitions in order to advance global progress toward the net-zero ambition.
The firm deeply believes that broad and collective action is required to create a sustainable future, and it is already delivering more than 350 climate and environment projects with over 250 organizations each year.
BCG teams support the realization of the global climate agenda through the development of innovative research, high-impact climate strategies, and new climate ventures. BCG delivers transformations that directly reduce climate impact and shape environmental, social, and corporate governance programs that influence global climate action and the advanced analytics and digital tools that contribute to solutions.
Through BCG's global partnerships with the World Economic Forum, WWF, TED Countdown, and the World Business Council for Sustainable Development, BCG is helping these organizations develop capabilities, improve effectiveness, and better deliver on their climate missions.