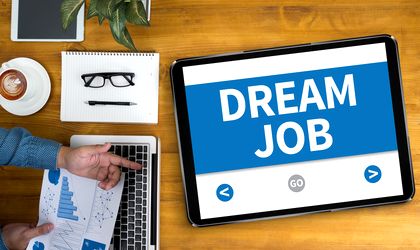 Many people spend one-third of their day at work – so it's important we're happy. Sadly, people stay in jobs that are no longer fulfilling, just because it's comfortable and easy. However, for some, staying in a job they hate isn't worth their time. Therefore, they go on the hunt for something new in the hope that they'll find ultimate career satisfaction.
Whether you're desperate to leave your current role or just exploring your options, you must consider what you're looking for in a new position – doing so will help you make an informed decision and ensure you're making the right move. So, here are a few things you should consider before choosing your new job.
Salary
Whilst it would be incredible to not worry about salary, unfortunately, this isn't the case for most. Perhaps you're leaving your new job because you feel unpaid and underappreciated. In which case, you'll want to look for roles that have a higher pay band. If there is no salary posted on the job advert, make sure you ask before going ahead with your application – this will avoid wasting both your and the employer's time.
Culture
Workplace culture is extremely important as it will inevitably determine your happiness in your new role. Printing specialist instantprint surveyed 1000 people and asked if they've ever worked in a toxic environment. Shockingly, a huge 7 in 10 people claimed to have worked in a toxic environment at least once in their careers.
Unfortunately, toxic working environments can be hard to spot from a distance. However, there are a few ways you can get a good idea of company culture before you apply.
Check out the company's social pages
Look at employee reviews
Reach out to current employees on LinkedIn
Exploring these avenues should give you a well-rounded view of how a company treats its employees.
But which industries have been voted the most toxic to work in? According to instantprint, a huge 87.5% of people had a bad experience working in the PR and advertising industry, closely followed by environment and agriculture (85.7%), healthcare (80.7%) and charity/voluntary work at (75.9%).
Location
Consider the location of a job before you apply. A healthy work-life balance is essential for your mental health. So, check how far you'd be commuting before you sign up. And, if a commute is going to massively impact the time you have for yourself, it might be worth reconsidering.
It is also imperative that you ask for the possibility of international expansion since this may mean there will be employee relocation in the future. Most employees hesitate to relocate for work due to so many reasons, one of which is the complexity of the process. However, with the help of an employer of record, this process can be simplified and made easier for both employer and their employees.
Growth opportunities
If you're an ambitious person, you'll probably want to know what progression looks like in that company. During your interview, make sure to ask questions about what your progression path might look like in your role. You might also want to ask what you'll need to do to work your way up and if there's anything you can start doing now to help get you there.