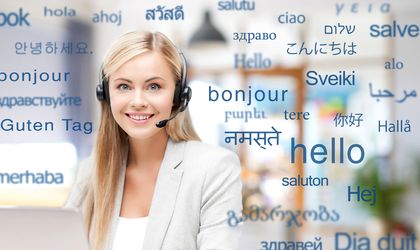 Companies that want to compete in tomorrow's economy must be prepared to hire the workforce of the future. This means attracting the best possible talent no matter where they reside. That's why forward-thinking companies are embracing the trend toward a global, remote workforce. Is your company ready for the benefits and challenges of the future of work?
How the workforce is becoming increasingly global
The tools for remote work (video conferencing, cloud computing, online project management, etc.) have been in place for many years. But until recently, working outside a corporate establishment remained the exception rather than the norm.
Then, COVID-19 swept the planet. Suddenly, employers and their employees were forced to find creative solutions to remaining productive while abiding by lockdowns and other safety measures. Almost overnight, there was a global shift to remote work, especially among knowledge-based workers.
Untethered from central offices, teams have been able to expand beyond local regions, or even countries. Workers are empowered to seek the best opportunities and employers can hire wherever talent is cost-effective. Some companies have gone so far as to eschew corporate offices altogether to work 100% remote. Meanwhile, employees have expressed a strong preference for the flexibility remote work affords them.
As a result, a growing number of people are working on distributed teams that span time zones, cultures, and languages.
The benefits of having a multilingual workforce
Having a diverse, multilingual workforce can lead to greater innovation within your company. After all, employees from different backgrounds bring with them unique perspectives and approaches to problem solving. This diversity also enhances cultural awareness which helps immunize your company against unconscious bias and stereotypes that can hurt your business.
On a practical level, having a distributed, multilingual team allows your company to serve more people in more places. Expanding into new markets is far easier when you have team members on the ground. And being able to speak to customers and business partners in their own language fosters greater trust and client satisfaction.
How language barriers can affect your company
The benefits of multilingualism, however, must be balanced against budgetary constraints and the need for effective communication.
Miscommunications can be difficult enough to handle when everyone speaks the same language. They become far more pronounced when different languages and cultures are introduced. The resulting confusion can go from inconvenience to crisis if, for example, safety protocols are not understood and followed.
Bilingual employees can be extremely valuable in ensuring effective communication between team members and between your company and the public. However, having a translator on staff is not always cost-effective. Particularly if your bi-lingual staff also need to have specialized skills such as nursing or tech support.
What is neural machine translation (NMT)
One tool that can help you manage a multilingual, global workforce is neural machine translation. This AI powered software provides an affordable solution to ensuring accurate communication between individuals who speak different languages.
If you've ever used Google Translate, then you have an idea of how neural machine translation works. But NMT can do far more than give you a quick understanding of foreign text. In fact, when you work with an experienced language service provider they can help you leverage NMT to greatly enhance your ability to manage a multilingual workforce.
How your company can leverage NMT to support workers
By strategically deploying neural machine translation in your daily workflow, you can empower distributed team members to better communicate and support one another. Here are just a few examples of how you might use NMT to support multilingual employees.
Translating corporate communications
Maintaining a unified workforce requires frequent communication between company leadership and downstream employees–sometimes on very short notice. Neural machine translation gives you the power to craft your message in your native language then instantly translate it for distribution to your global team. Moreover, NMT can translate product information, marketing materials, employee manuals and other vital information for your employees.
Using NMT in virtual meetings
Neural machine translation can also be used to help distributed teams participate equally and fully in virtual meetings. By providing real-time translations of spoken content, NMT can allow team members who don't speak the same native language to understand and collaborate with one another. This can be helpful for internal meetings, sales calls, or even customer support interactions.
NMT for instant messengers and asynchronous communication
Distributed teams often work in different time zones. This can be useful in allowing your business to operate 24/7, but often necessitates the use of email, instant messengers, and other platforms for communicating with colleagues. Neural machine translation makes it possible for global team members to conveniently share information with one another even if they don't natively speak the same language.
These are just some of the use cases that will make neural machine translation indispensable as teams grow ever more distributed. It will enable your business to access a global talent pool of creative and skilled individuals who can propel your company to greater success.