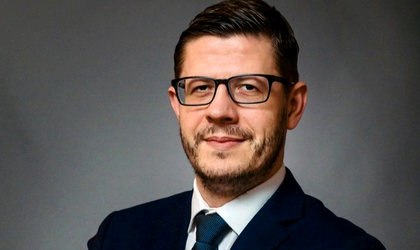 A study conducted between 15th of July and 15th of August by GI Romania with the help of Dora Market Research by Happy Recruiter brings us answers from 1,548 people.
Through this study, GI Romania and Happy Recruiter tried to find out what are the unseen effects of the pandemic on the labor market. What motivates the candidates to choose a new job? What would they choose between the comfort of working from home versus a higher income, or more benefits?
Anxiety is definitely on the rise.
The pandemic has effects beyond those visible in the economic and medical terms, and one of two respondents said they have begun a process of finding a new job, but have given it up at least once in the last 12 months.
Among the reasons given:
27.8% claim that the new job did not bring additional benefits
21% said they are afraid of change
16% said that new offers had lower incomes than current ones
In a period of widespread anxiety, candidates will predominantly choose well-known employers, perceived as stable compared to the possibility of higher incomes for unknown employers. However, 51% of all respondents would choose a less-known employer if they received an income 15% higher than the current one.
However, the distribution by areas of activity shows that in the production and retail, a well-known company is preferred, while in the  services and office areas a higher salary is preferred.
"The pandemic has changed everyone's life in the last year and a half, and a salary is no longer enough for an employee. In addition to attracting new talent, the focus of the companies has become staff retention", said Cristian Huzău, Country Manager of GI Group.
For 3 out of 4 respondents, remote work is not possible.
However, if they could choose, 39.61% would prefer to work hybrid, 31.44% would prefer to work from the office and 28.95% would prefer to work from home.
83.66% of the respondents state that they have thought at least once in the last period to change their field of activity. However, only 1 in 4 employees started clear actions in this direction through training or requalification courses.
From this point of view, Romanian employees continue to remain in last place in the EU for the indicators regarding lifelong learning.
Evenmore:
76% of respondents say they would prefer an increase in their income rather than choosing to work remotely.
55% of respondents say they would not give up their income if they had to choose between working from home and earning less.
5% would give up even 20% of their monthly income for the opportunity to work from home.
"Based on the data from the study conducted by Happy Recruiter and the information we gathered from the beginning of the pandemic, we made the decision to develop the GI Wellbeing Program. Through this program, their partners and employees have access to a private welfare platform that offers specially created tools, online workshops, to support them in this difficult period ", says Cristian Huzău, GI Group Country Manager.
Dora Market Researcher is a service provided by Happy Recruiter to companies to conduct opinion polls and market research using technology.
Gi Group has been present in Romania since 2009 and offers temporary and permanent work services in the field of mass recruitment, consulting and training services, as well as other complementary services in human resources.