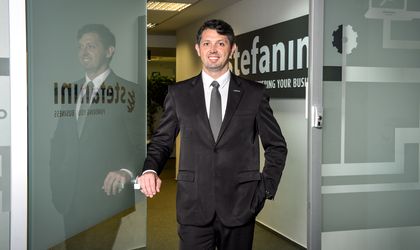 Stefanini, the global tech company, announced this week the "Stefanini Everywhere" project, through which it will explore the implementation of new work models and extensive recruitment. Through the project, Stefanini aims to have around 50% of its employees around the world working remote in the next 12-18 months.
The Covid-19 pandemic brought a series of challenges, including a shift to remote work for both companies and employees. At Stefanini, more than 90% of the 25,000 employees worked remotely during this period. Even though this transition was swift, the company managed to make this new model efficient and to generate more involvement, productivity and lower costs.
"Remote work was a common thing for some of our colleagues, but, since March, we had to extend this model for the whole team. We were glad to see that our employees managed to quickly adapt to their new work environment and a recent internal survey showed that many of them managed to keep a good balance between their personal and professional lives. Moreover, this work model allows us to recruit new talent which we couldn't consider before." Says Andreea Miron, EMEA People & Culture Manager at Stefanini.
A digital work environment
In the past, the "Digital First" trend was often looked at with suspicion, but now it became a viable model for trainings or meetings which were previously attended in person. The Covid-19 pandemic also reduced business travel and proved that it's possible for people to travel less and still manage their activities efficiently through digital platforms. The digital working environment can also help companies find the talent they need, by expanding the recruitment pool and hiring the best professionals, regardless of their geographical location.
"We want to continue growing our team, and the good news is that the new working model allows us to achieve this without having to expand our presence in new office buildings, cities, or countries. The Stefanini Everywhere project allows us to be more flexible and to have more diverse teams. Currently, we are testing new formats and analyzing what works best in our teams, so that we can co-create the best solutions together with, and for, our clients. It's true that we already had these plans, but we were expecting a much slower transition. Practically, we achieved in just three months what we had planned for three years and we are delighted that everyone adapted and mobilized so well and fast." Explains Farlei Kothe, CEO Stefanini EMEA.
The three work models implemented by Stefanini include 100% remote teams, mixed teams (teams that work both remote and on site), and a flexible model in which the employee, Stefanini and the client decide together the working format.