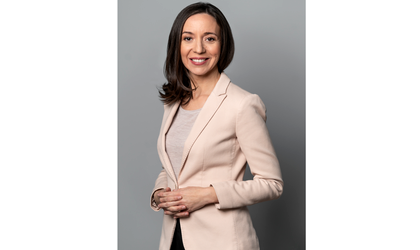 Bricostore Romania S.A., one of the market leaders on the segment dedicated to products for home improvement, will invest over 1.6 million lei to improve digital skills among employees in its Brico Depot stores. Thus, the company will implement by January 2023 a project co-financed with European funds, through which it will carry out professional training programs among its employees.
"The last few years have shown us a clear trend towards digitalization in all sectors of the economy, which has intensified since last year. In this context, digital skills are a strong point and become a mandatory requirement in job requests. We aim to develop the digital skills of Brico employees, both to better serve customers and be more competitive with the services we offer, and to equip them with skills that will open new opportunities in their professional lives ", stated Adela Smeu, CEO, Brico Dépôt Romania.
The development of digital skills is carried out within the project "Performance through training for employees within Brico Dépôt – Digital Evolution" (SMIS code: 149873), supported through the Operational Program Human Capital. The program targets employees who work in Brico Dépôt stores throughout the country, except for those domiciled in the Bucharest-Ilfov Region.
The project, started on July 15, 2021 and ongoing until January 14, 2023, has as general objective the improvement of the level of knowledge, skills and digital skills of employees working in the Wood and Furniture sector, an economic sector with competitive potential according to SNC (National Strategy Competitiveness) and SNCDI (National Strategy for Research, Development and Innovation). The total value of the project is 1,634,033.92 lei, of which 49.99% (816,854.55 lei) is non-reimbursable financing.
Thus, in order to achieve the results proposed by the project, 6 continuous professional training programs will be organized, addressed to a minimum number of 325 employees of the company. By the end of the project, we aim to have certified at least 261 employees who are working in less developed regions and to have trained at least 325  employees also working  in less developed regions