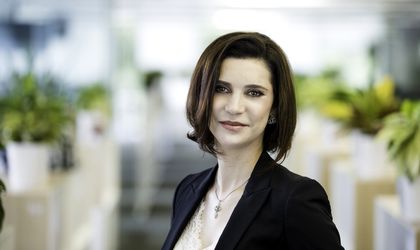 Managing an individual can be difficult in itself, but as your team grows, so does the number of additional issues. And managing a big, international team – with members in dozens of countries, across almost every continent and multiple time-zones, speaking different languages, celebrating different holidays, living under different social norms and business environments all with their own ethics, laws and practices – presents a whole new set of challenges. Add to this further pressures brought about by unforeseen circumstances such as COVID-19, and it is not hard to see why many believe that people management is an art, rather than a science. And yet, against all the perceived odds, Kaspersky's global sales team continues achieving great year-on-year results well into 2020.
By Evgeniya Naumova, VP Global Sales Network, Kaspersky
So, what are the keys to success when managing a diverse, multicultural team at times such as these – to uniting and motivating people to improve their performance and literally being an 'international team leader'? Unfortunately, there is no one-size-fits-all answer, but here are some key insights I believe can help executives succeed:
Promote shared values. There can be any number of obstacles and barriers that divide people, and mitigating these is one of the key challenges facing business leaders working with international teams. One of the best ways to overcome differences is to promote the fundamental principles that unite your employees. This can be done through defining and sharing core values of your brand within the company. Your company's vision, mission, or brand promise are a great place to start; in Kaspersky's case, we 'Bring on the future', and every one of our employees is empowered to embrace this forward-looking approach and to know that his or her work is helping build a safer world. By clarifying common goals, successful managers can build teams around them. At the same time, demonstrating strong corporate ethics and zero tolerance for displays of cultural insensitivity can motivate your people to acknowledge, accept and respect differences in the workplace.
Build trust. Building trust can be a difficult and time-consuming process that goes beyond corporate rules, HR strategies or long-term incentives. But once trust is earned, it is a priceless commodity. Emotional connections and trust within a team can be earned only through constant inclusive dialogue and mutual respect. A key to success here is establishing informal communications – easy to do within a physical office space, but noticeably more challenging when team members are geographically separated. Nevertheless, executives should initiate unstructured communication in international teams to build trust – for example, casual chats before video conferences begin, where all participants can discuss the latest news or life events. This allows your team members to know and understand their distant counterparts better.
Exchange information (and keep it precise). Strong and timely communication streams within HQ and regional offices is incredibly important. It brings colleagues up-to-speed and allows them to share experiences, as well as spot possible opportunities and issues at the earliest chance. Thankfully, today's technology provides us with numerous useful means of communicating. However, despite all the advantages afforded by our digital world (such as multifunctional messengers and video conferences that allow us to be in touch whenever we are awake – and often when we are not!), simple misunderstandings tend to happen every now and then. That is why clarity is especially important for team members divided by language or spread across multiple time zones. Top managers promote precise communication, so the human factor does not impede progress.
Engage regional managers in HQ decision-making. Two heads are better than one… a problem shared is a problem halved… four eyes see better than two… these sayings are familiar with many of us since childhood and their basic principles do work in business. Managers on the ground get to know all the ins and outs of the region or country they work in, but they can also take a detached view on their HQ's actions. It is vitally important for the head office to involve people on the frontline in global decision-making. This allows multiple viewpoints to be heard, ensures as many bases are covered as possible, and can significantly improve business results. But, equally important, this approach promotes inclusion, empowers and inspires team members, motivates them to be proactive in suggesting ideas for the benefit of all, and allows them to see first-hand (and share responsibility for) the results when their solutions are implemented. They inevitably then take all the processes to heart, which leads to better understanding and acceptance, and to implementing all the findings and decisions.
Set goals, track performance and provide help whenever needed. Planning is a must and interim targets help an international team to understand and synchronize to achieve company-wide goals. For HQ managers, it is always helpful to ensure that every regional office clearly understands its KPIs and knows how to secure them. At the same time, executives should avoid the 'clingy' supervisory officer approach and provide regional managers freedom and wiggle room. On top of this, letting people on the ground know that HQ has their back works as a powerful incentive to move forward and unleash their potential and talent.
Practice what you preach. Team members tend to align with their leaders, and setting a personal example is one of the best ways to implement 'corporate habits' and unite people around them. For example, if a top manager wants to encourage the use of certain digital sales tools, he or she also needs to use them to pitch possible clients. Or, if a top manager wants everyone to respond quickly to emails, act in a timely manner, or be responsible and honest, he or she needs to show the way. It will not only encourage executives to develop new skills and knowledge, but will also give them a snapshot of the challenges that their teams go through and help formulate plans to make their work easier.
In a nutshell, successfully managing an international team is mostly down to developing soft skills. It is the ability not only to get your points across, but also to listen, to be flexible, to appreciate and to provide necessary help, and to turn the daily work routine into one that employees are eager to engage in, where they feel valued, respected and cherished.
At the end of the day, corporate structures and processes rely on real people. The difference between global teams that work and those that don't lies in the degree of emotional connection among team members; when your employees embrace and practice respectful, family-like interactions, your business is destined to succeed.