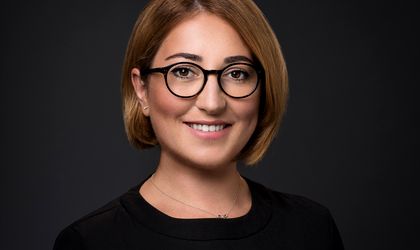 Aviation is considered the safest mode of transport. It connects continents, people, and businesses whilst continuously innovating. In over a century, its evolution has seen significant technological advances with safety a critical element in every organisation across its value chain.  A 'just culture' has developed over the years, and through continuous ongoing training combined with heavily regulated frameworks has resulted in aviation being considered the safest mode of transport in the present era.
By Alexandra Slabutu, Co-Founder and CEO Millennia Aviation
Due to climate change, rapid population growth and technology advancement, Moore's law, among many other factors, new ways of transport have derived from aviation which is particularly driven by other sectors such as the Information and Communication Technology industry. Robotics and aviation give birth to new ways how society, businesses and governments across the world look at mobility, becoming greener and more sustainable.
In recent years people have become more familiar with the term Drones, synonymous with unmanned aerial vehicles or remotely piloted aircraft, as this technology is being utilised across several industries. The more obvious area is in the realm of film, media and photography, where influencers, novice and professional photographers have begun utilising drones for personal and business gain, by offering unique aerial shots. This is facilitated by drones that are very small, nimble, precise and cost efficient, easy to use, which connect to the smart phone and that have very high-resolution onboard cameras.
Certain countries are at the forefront of drone technology development and integration with drones being used for an array of complex applications that have a direct impact on people's lives. These are used for humanitarian purposes, logistics, search and rescue, infrastructure inspection, surveying, construction, precision agriculture, tree planting, etc. the myriad of use cases is boundless, as long as there is imagination.
Electrification and battery technology are another segment that over the past few years has seen a surge in development and adoption, offering greener solutions to power aircraft thereby eliminating carbon emissions. Across the globe both new and existing companies in the aviation and automobile industry have started to develop Electrical Vertical Take-off and Landing (eVTOL) vehicles or hybrid VTOLs that carry passengers or cargo giving rise to a new way of vertical mobility.
Ultimately drones, air taxi drones, VTOL/eVTOL form a new method of transport that will become key in densely populated cities suffering from congestion or in remote areas that are difficult to reach.
Advanced Air Mobility (AAM) is another relatively new concept, integrating both the aforementioned technologies and infrastructure in rural and urban settings, thus enabling large cities like Tokyo, Sao Paulo, Mexico City to accommodate drone taxi operations while other cities will use drones for last mile delivery or for emergency response.
Internet of Things (IoT), Artificial Intelligence (AI), Blockchain and Machine Leaning will be fundamental in the development of AAM and its role in a larger ecosystem which is Smart City.
In the next 3 to 10 years, cities will be designed and look differently.  Already, big industry players like Uber Elevate, Google, Airbus and  Thales have begun developing the vehicles and systems while governments and municipalities look at how to build the infrastructure and regulatory framework required to sustain this technological advancement and how to implement it into their cities.
Education is Key
The benefit of drone technology is that it can be used across wider industries and the skills required to fly can be thought in relative short term, depending on the drone. It doesn't require an engineering, aviation or IT background, in order to fly it and deploy it in a domain of interest. The exciting aspect is that anyone can learn how to operate drones, but it needs to be perceived as a serious tool that's more than just a "flying toy".
The fact that it flies and uses the lower airspace, brings a level of complexity and responsibility that people don't consider when they purchase a drone as a gift for their daughter, son or for personal use. Of course, the level of risk is directly proportionate to the size and weight of the drone which if not operated responsibly can prove harmful to others. People are unaware that new regulations are being implemented regularly with direct legal consequences if not adhered to. Similar, to general aviation, people of all ages need to adopt a "Just Culture" philosophy, take responsibility and use drone technology in an ethical way. But whose job is to educate them?
Drones are indeed a robot with sophisticated software that can fly and assist us in our daily lives, whether for recreational, community or business use. This technology will enable people and organisations to generate additional income, create new jobs that don't exist today and ultimately shape our economy and society.
The drone industry is still nascent and while private companies are busy developing the technology, governments are busy at trying to understand and support it.  The truth is that the majority work in silos which lack communal engagement, thereby impacting this new industry ability to develop in a healthy collaborative way.
Education is key in developing a robust ecosystem. Through education, the general public but also business people can understand better the potential and risk associated with drone technology.
Millennia Aviation aims to stimulate younger generation education by integrating drone technology with coding and Internet of Things applications. Our approach will be primarily practical – learning by doing. By instigating children's curiosity about drones, we hope that their view will change, they would gain new insights and become more responsible when operating a drone.
About Millennia Aviation
Millennia Aviation is an Irish based company, led by a team with extensive industry experience in the drone sector, having developed and implemented a wide range of initiatives in the humanitarian, commercial and educational sectors. Millennia Aviation's aim is to educate and develop the smart workforce for the unmanned aerial systems industry which ultimately is part of a larger spectrum, that of an advanced air mobility/smart city ecosystem.