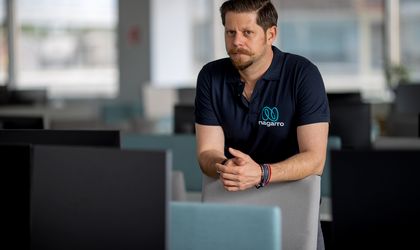 Nagarro, a global leader in digital engineering and technology solutions, has 50 open positions throughout Romania, most of them dedicated to Java technology. Other specializations and technologies targeted by Nagarro in Romania are: frontend developer, DevOps and .NET. Nagarro has teams of IT specialists in dozens of cities in Romania and always follows the corporate-wide mission of "making distance irrelevant between intelligent people."
Following the completion of the merger with iQuest, the Nagarro Romania team counted at the beginning of October approximately 815 employees and in the last two months it managed to recruit another 20 IT specialists. For the end of 2020 and the beginning of next year, Nagarro aims to attract another 50 Romanian professionals in the organization. The new employees, as well as the current ones, will work remotely, in mixed teams from different geographies, the Nagarro culture encouraging a distributed way of working and an entrepreneurial, flat and agile organizational model.
"We are a nation of Nagarrians, our superpower is CARING and it is the basis of everything we do. It pushes us to excel in digital product engineering, to solve complex challenges through innovation and, being agile, it pushes us to deliver solutions in the "thinking breakthroughs" category, together with and for customers who have been with us for more than a decade", said Voicu Stoiciu, Managing Director of Nagarro Romania.
Nagarro's clients portfolio includes over 750 of the world's leading companies in the Manufacturing, Transportation & Logistics, Banking & Insurance, Life sciences, Automotive, Digital, Retail and Telecom industries, from countries such as the USA, the United Kingdom, Switzerland, Germany, Spain, Italy, Austria and the Nordic countries.
Importance of teaching and upskilling
Every year, Nagarro specialists, together with the technical universities from the big cities in Romania, hold sessions on various topics in the digital industry and collaborate for creating courses with a clearly defined curriculum to obtain a technical qualification. Graduate students are invited to the company and are exposed to a training program, which helps them in future careers in IT.
"Today, we are facing a war for talents. On the one hand it is difficult to find enough highly-skilled people on the market; on the other hand today's generation of IT-experts is characterized by continuous learning and upskilling. Therefore, we, at Nagarro, have a extremely wide range of offerings to satisfy these two needs", says Stoiciu.
Besides offerings for all IT-experts in the market, all Nagarro employees have access to a global, internal platform called "Nagarro University", where they can develop professionally by participating in workshops or technical sessions and regularly taking tests.