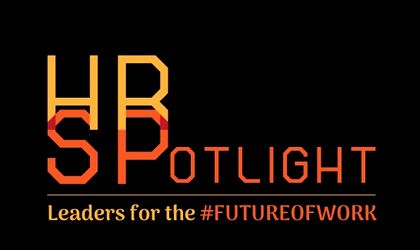 Focus group research conducted by e-days, a UK-based global absence intelligence company, has revealed that 'wellbeing' is the most popular area of investment for HR leaders as we move into 2021.
When asking respondents to identify their top three areas for investment for 2021, 45% of respondents identified wellbeing as their key investment area, particularly with the reported rise in mental health issues over 2020. 43% said they aim to focus on investing in employee engagement.
The biggest challenge relates to COVID-19 and associated issues it may bring. 64% of respondents cited this as the main challenge for their HR department next year. 47% said they felt unprepared for the 'new world of work' post-COVID-19. The remaining respondents were split between budgetary concerns, and a focus on continuing to engage staff.
"It's fair to say that these are difficult times for companies across the world, with businesses facing often-unprecedented new challenges," said Steve Arnold, CEO of e-days. "HR departments across the world are coming to understand that, if you want to steer your business in a positive direction, you need to adapt your ways of working to accommodate these different ways of working."
Flexibility and flexible working were also a hot focus areas for HR – technical innovations to allow this were high on the agenda for investment for leaders going into 2021. Even before the government enforced lockdowns, many businesses were already experimenting with flexible working policies.
On a positive note, HR teams have been highly valued during COVID-19 with only 10.9% of respondents said that one of the biggest HR challenges for 2021 will be demonstrating value. 2020 has proven that businesses need their HR departments more than they might previously have realised. "I think HR departments have proved their value during COVID-19," one survey respondent said. "As a result, they will be better placed than ever before to act as strategic business partners." 28.1% of respondents said they aim to prioritise investment in rewards and benefits in 2021, with 7.8% saying they aim to review their compensation strategy.
Other specific respondent observations included:
"COVID-19 is a massive problem. There's a lot of genuine fear and concern. But at the same time, many employees seem to look at it as a way of getting time off work that does not readily have to be quantified."
"I think it will be a challenge, especially with homeworking and how to manage teams and ensure everyone is engaged. It's often difficult to get that same engagement that you would in the office. So, we need to explore ways to engage our staff during this time."
HR tech investment 2021
Enforced government lockdowns made businesses across the world realise the value of dependable tech in helping employees remain connected, engaged, and productive. Respondents seem to realise that they'll need to continue their investment in HR technology to meet the demands of a post-COVID world:
4% of respondents identified absence management tech as a key investment area.
3% said they intend to invest in tech innovation, such as BI and predictive analytics.
6% aim to invest in a new HRIS.
"Businesses must support their employees' health and wellbeing, and HR departments are perfectly positioned to help them do just that," concluded Arnold. "This can be through helping to recruit and retain a diverse workforce, through implementing effective flexible working practices, and through ensuring that all employees at all levels feel engaged and supported. And, of course, HR departments can source and manage the technology that will make all of this possible, while also streamlining many essential business processes."