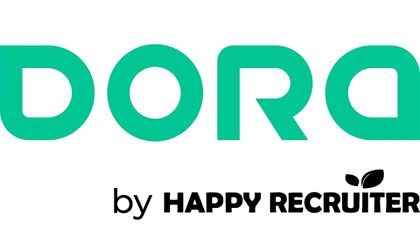 For the first generation of graduates, without the graduation cap, the robe, and the ceremony, the future is exclusively online. A study conducted by HappyRecruiter.com shows that the campus candidates – students and recent graduates – are focusing on getting more experience, consider social media an important source of information for the new career opportunities, as they spend over 3 hours/day there, and prefer to have their first interview with a virtual assistant.
The graduation ceremony marks for the young graduates simultaneously two key moments in their professional and personal evolution, respectively the crowning of their study efforts, but also the challenge of starting a career. It marks a celebratory moment, but also a moment of anxiety as they are thrown into the unknown of the labor market, with little or no practical experience.  Adding to the anxiety generated by the unprecedented economic and social situation, we can only imagine what the young graduates go through as they try to start their careers into a world turned upside-down by the coronavirus crisis.
In the latest study by HappyRecruiter.com, Dora, the virtual recruitment assistant, interviewed young students and graduates looking for their first career opportunities.
In short, young people looking for their first job consider gaining experience more important than the salary, and they see the online environment and social media as the most important sources of information when looking for new career opportunities. Social media is increasingly becoming the preferred "habitat" of young graduates; 3 out of 4 young people spend over 3 hours/day on social networks and it also represents the place where they would prefer to have interactions with future employers, from finding opportunities to the first interview with potential employers.
2,278 young people, students or graduates, from Romania, participated in this study, which took place between 18-21 May 2020.
Career opportunities – what do young people look for?
Looking for a first job or an internship program, young people want first and foremost to gain experience (70%) rather than a particular salary level. The first jobs are often seen as a necessary period of transition to a career, motivated either by the need to gain experience (to get to the job they want) or the need to cover their current expenses.
During this time, when recruiters are looking for alternatives to the traditional campus recruitment programs, like offline career fairs and on-campus events, young people overwhelmingly consider (87.22%) that they find it more difficult to find internship programs or job opportunities during this period.
Only 3.42% of the respondents say that it is easier to find new opportunities, while 9.37% consider that they have the same access to opportunities/programs as in previous periods.
The employers who are willing to take advantage of the new recruitment normal have more opportunities and higher chances of success in social media, which represents a friendly environment, where audiences are responsive and receptive to career-related messages.
What types of companies do young people prefer? What companies they wouldn't work for?
More than half of the respondents to this study do not have a preference related to the type of company they would like to work for, but a quarter of respondents would prefer to work in multinational companies.
The interest for multinational companies is motivated by the opportunity to gain more experience and there is an expectation that these companies are more stable compared to other company profiles. At the same time, the first jobs/internship programs are considered rather launching pads and have a transitional character. It is also interesting that, in almost equal proportions (11% -9%), young people would prefer to work in local businesses or they say that they would like to start their own business.
At the other pole, respondents were asked what type of company they would not want to work in and at the top, we also find multinational companies. The motivations for this choice range from – "I expect a lot of pressure", "stress", "the work environment does not seem friendly", or "they are rigid, bureaucratic or ultra-competitive".
For employers, these conclusions may serve as good indicators to re-evaluate the employer brand or to adjust their organizational culture and work environment.
On top of the companies young people would not work for, we also find start-ups or starting their own business. Risk aversion, lack of capital or anticipation of a stressful life, and giving up work-life balance are some of the reasons for choosing this answer.
3 out of 5 young people would be willing to move to another city to take advantage of a good career opportunity. The answers show that we are still in the trend of human capital polarization in large urban areas, but at the same time – it remains to be seen whether it will manifest itself the same in the next period, amid the openness of companies to remote work, an opportunity for young people to remain in their own communities, even if they work for companies with traditional offices in big cities.
At the same time, remote working generates opportunities not only for employees, but also for employers – they can now access, through social media, the human capital resources outside the traditional geographical area, which traditionally are under more competitive and command higher salaries, and attract remote candidates at lower costs.
Where graduates and students look for jobs and internship programs
The study conducted by Happy Recruiter, on Romanian candidates, shows that 34.42% of respondents search actively, most frequently, for career opportunities on Google, 23.99% directly on Facebook, while 10.60% relied most frequently on campus area ads. Then, in the top of the answers (spontaneous recognition), the respondents indicated local job-boards Ejobs (9.63%) or LinkedIn (6.57%), recommendations from their circle of trust, or other sources such as Bestjobs, Hipo or Olx.
In the context of physical distancing and with students migrating to the online environment, it is becoming increasingly evident that campus recruitment and all campaigns related to youth recruitment will take place exclusively online, with a strong preference for social platforms, the most common places of interaction in young people's preferences.
3 out of 4 young people, online for at least 3 hours a day
According to the study, nearly 75% of students and graduates spend more than 3 hours a day on social media. As such, besides their network of friends and acquaintances, young people find out, or they would prefer to find career opportunities or to communicate with potential employers directly inside social networks.
For this reason, it is becoming increasingly clear that social media is the must-have environment for communicating campus opportunities in the new normality of recruitment.
Asked what is the first step they take when they see a career opportunity, most of them first choose to do more research about the employer in detail, on their website, while 16% try to find additional information in their circle of trust, or look for information about employers in social media, and then apply directly.
In fact, the presence of companies on social media looks to be, in the respondents' view, very important – 84% of the respondents mark it as important or very important. As the target public of the graduate recruitment campaigns "lives" a good part of their active time in social media, it becomes clear that this medium of communication is becoming more and more important.
The first interview
In the context of distancing, the recruiter-candidate interaction quickly turned into online interaction. And yet, only 41% of respondents find video interviews comfortable, while the rest of the respondents say they feel an added pressure, both emotionally (being a less common interaction) and logistically or technically in having interviews with employers through those channels.
Most candidates, however, prefer to engage with job opportunities and employers directly on social media. The explanation comes both from the comfort of such an interaction, in a familiar environment (messaging apps) and from the speed and ease of such interaction, and off-limits access, with no constraints with regards to time or travel.
More than half of the respondents state that they would prefer to have the first interview with a virtual assistant, for reasons such as – lack of bias, speed of interaction, emotional comfort, the ability to formulate and reformulate responses without pressure.
Respondents who say that they would rather prefer a telephone interaction, motivate their choice by having the opportunity to follow a natural conversation, in which they can clarify details or negotiate certain parts of the future collaboration.
However, as HR people feel the pressure of having more applicants than before, candidate experience could suffer, in the sense that slow response times from recruiters can leave candidates with negative experiences.