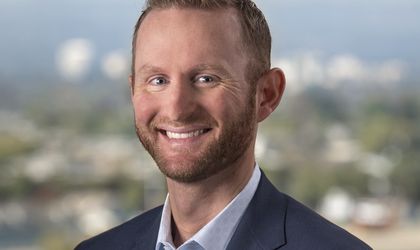 Just as many companies were carefully phasing in new ways of working supported by methodical digital transformation, the COVID-19 pandemic meant that, at the snap of a finger, entire workforces were forced to start working remotely and adapt to bigger changes than they had ever faced. This has forced many organizations to kick their transformation journeys into overdrive to manage many completely unanticipated challenges, as key business trends have been rapidly accelerated.
The crisis has brought into sharp focus the need to embrace change. No one wants to be in a position where they're unprepared for the unexpected and many businesses are now having to answer questions they've never been asked before. What's more, keeping a diverse workforce aligned and in sync is challenging for any business at the best of times. But this has been magnified by the crisis – especially for enterprises that have had to quickly adapt to having remote and scattered workforces for the first time, without the right work management approach and tools. If not handled correctly, the ability of individuals and teams to effectively work together can be compromised, affecting the success of the business through the rest of the pandemic and beyond.
The challenges of remote working
For many companies, engaging a remote workforce and maintaining effective collaboration can feel as though you're swimming against the tide. But in order for businesses to ensure they remain competitive through the current crisis and during future difficult times, there are a few challenges to overcome.
"One of the main challenges of remote working is the lack of communication. This is a major hurdle that can seriously impact the whole organization as it often results in unsustainable workloads, loss of management oversight, confusion over objectives, project failure, and reduced business agility – i.e. the ability to rapidly adapt to changing market conditions. Employees shouldn't be limited to simply receiving instructions, but company leaders should also ensure they share the organization's vision. And everyone needs to contribute and be looped into ongoing updates on work and projects." Says Matt Zilli (photo), CEO at Clarizen, a company specialized in cloud-based work management tools that help foster workplace collaboration while boosting workflow, efficiency, and business agility.
Another challenge is tracking progress. Teams need to know what work to prioritize – to ensure they are achieving progress in the right areas. "Away from the direct daily contact of their managers in the office, some team members need to be prompted to complete tasks and meet deadlines. Others simply need to ensure the work they are doing is aligned with team and company objectives – and understand where they are in meeting their goals. This is difficult to track without visibility on what everyone is actually doing." Matt explains.
Working remotely can also be challenging if businesses do not provide staff with adequate ways to access all the information and documents they need, especially as people shift their schedules to balance their home and work demands. Potentially leading to individuals becoming time poor and overloaded with communication as a result of a lot of back-and-forth emailing between colleagues to understand status and next steps.
"The lack of face-to-face working can impact people's ability to coordinate tasks, share ideas, manage workflow, and generally feel like they are working together for the right immediate goals and general business objectives – not to mention the impact it can have on their emotional and physical wellbeing. Teams need the assurance that they are on the same page, working together to meet shared goals." The Clarizen CEO adds.
Employing the right digital tools
"There has never been a time more critical than now for organizations to foster agility and adaptability, and employers need to find ways to drive productivity and engagement to maximize the impact of their work." Believes Matt Zilli. "But in order to manage the ongoing impact of COVID-19 and overcome the challenges of remote working, forward-thinking businesses need to look towards the cloud and embrace work management technologies that enable them to function in a more agile way – allowing them to become more adaptable in order to overcome challenges and seize on new opportunities.

Employees need to be provided with the tools that facilitate a more collaborative environment where individuals have greater visibility of project progress, priorities and goals – and can coordinate activity on that basis – while company leaders are given more effective oversight. This is critical to ensuring activities across the organization are aligned with company objectives to keep teams in step and stop individuals from feeling as though they're working in isolation and in the dark."
Given the need for businesses to create a foundation of agility to support adaptability and resilience, those that are successfully navigating the challenges of the current crisis are turning to highly configurable, cloud-based technology platforms, suggests Zilli. Work management technologies act as a single "source of truth" for sharing communications, monitoring activity, and enabling better productivity across the entire company – thus ensuring that opportunities aren't missed. This ensures enterprises are able to rapidly adjust tactics, resources, and personnel to keep operations on course when business conditions shift dramatically – providing organizations with a competitive edge through the current health and economic crisis and in a post-COVID world.
Preparing for the digital aftermath
Over the next decade, businesses will continue to see a great deal of disruption, either from new technologies, changes wrought by the current health crisis or from new uncertainties not even on the horizon. The organizations that are going to be successful in a post-COVID working world are those that are investing in tools that maximize each and every individual's time and productivity.
"Businesses today are not only overcoming the impact of the pandemic but are preparing for unanticipated challenges that come once the 'new ways of working' become the new normal. To meet future challenges head-on, organizations need to have the right work management practices and technologies in place. This enables them to empower their workforces to thrive on continuous change and succeed, whatever the working world looks like in the wake of the coronavirus pandemic." Concludes Matt Zilli.