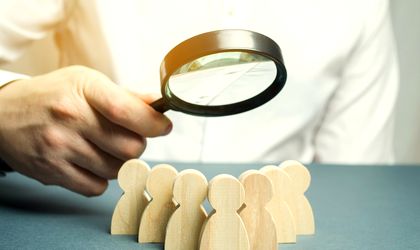 It's no secret that employee engagement is essential to organizational success. But what's the best way to achieve it? Keep reading to learn about the emerging trends in human resources that effectively engage employees. From flexible work arrangements to robust development programs, these approaches will surely get your team excited about coming to work each day!
The ever-changing workforce and how to keep up
Employee experience is constantly changing, and employers must stay ahead of the curve. With employee engagement apps, tracking employee preferences and workflows is easier than ever, giving employers the data needed to adjust workplace policies accordingly. From employee productivity metrics to employee reviews, these tools can provide business owners unprecedented insights into how employees view their jobs and what changes need to be made to increase employee satisfaction and retain top talent. By taking advantage of employee engagement apps and other emerging technologies, companies can remain competitive in today's rapidly-changing workforce environment.
How to better engage employees
Employee engagement is critical to any business's success, and employers can implement a range of strategies to ensure employee satisfaction. Many organizations are now turning towards employee engagement apps, as they can provide employees with tailored updates on company news, job opportunities, and more. Through mobility, employee engagement apps have enabled employers to connect more with their workforce and instantly provide feedback. By creating an engaging platform where employees can start conversations and dialogue with colleagues, employee engagement apps create better employee relationships and foster cohesion within teams.
Technology in the workplace – what's hot and what's not
Technology has revolutionized the workplace, with employee engagement apps providing an array of benefits. These advantages range from employee satisfaction and productivity to work-life balance promotion and burnout prevention. Companies that invest in employee engagement technology are positioning themselves for success by increasing employee satisfaction and brand loyalty, as well as reducing employee turnover rates. On the other hand, outdated or insufficient technology can have a negative impact on employee morale, leading to decreased productivity, higher levels of stress, and dissatisfaction, ultimately resulting in reduced success for the company. Ultimately, staying abreast of the latest employee engagement technologies is essential for businesses seeking to optimize both short-term performance and long-term growth.
The future of work – where are we headed?
The future of the workplace is filled with potential and possibilities. Employee morale, productivity, and satisfaction will likely increase as employee engagement apps become more integrated into the daily running of businesses. This technological development has come at a critical time as more people are forcibly transitioning to remote work through the current pandemic. Employee engagement apps also present an excellent opportunity to deliver more personalized tools to support employees' needs while away from the office. Companies must seize this moment to build a better future of work where digital relationships between employees and employers can be strengthened without sacrificing human connection.
As the working world continues to change, staying ahead of the curve is more important than ever. By understanding the latest trends and being proactive about employee engagement, you can create a productive and successful workplace. With the right tools and strategies in place, you'll be prepared for whatever comes next.