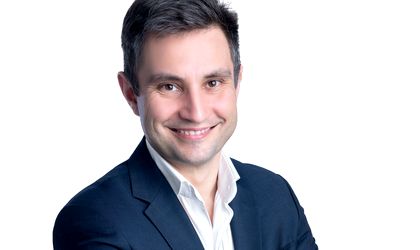 The IT application developer, Elysian Software, launches Tassis, the first online timekeeping and project management application in Romania. Tassis efficiently manages time, team and tasks, providing reports and statistics to team and project managers, as well as supporting HR-accounting specialists in compiling legally required HR documents. Tassis helps every co-interested side in the labour market, with applicability within absolutely any industry.
Tassis is a useful application for employers  and  managers who need  an overview of their activities,  projects  and teams, as well as    for employees interested in making their time and work more efficient. At the same time, Tassis is a simple, efficient and easy-to-use timekeeping tool that simplifies the monthly procedures of HR managers.
Tassis meets the legal requirements imposed by Emergency Ordinance No. 53 of 4 August 2017: clear record of employees' working hours, with accurate information on the beginning and end of work. At the same time, Tassis brings multiple benefits by introducing functionalities for managing activities, projects and teams.
"Especially in the context of telework, users of the Tassis app enjoy many advantages, regardless of their field of activity or function. On the one hand, team managers and employers can monitor employees' work in real time, on the other hand they have team efficiency statistics and reports for billing services to customers at the end of the month. At the same time, HR managers have at their disposal all the information necessary for legal reporting. With the help of Tassis, activities are better divided, planning and completing projects easier, removing the need for interminable meetings by replacing them with the necessary updates for everyone directly in the application." said Radu Milos, Co-Founder and CTO Elysian Software.
Tassis features multiple benefits such as time management: simple and accessible online timekeeping from any device, program templates, overtime and day time management, online activity sheets, etc.; project management: management of the client portfolio, monitoring of projects and organizing activities, managing team responsibilities and progress of activities, setting deadlines and priority levels, etc.; team management: administration of the necessary team and legal documentation, establishment of roles and organization chart, geofensing, internal announcements, etc.; reports and statistics: Collective attendance sheet, reports and statistics for clients with hours worked, per projects and activities, reports and statistics of the work of each employee and team, etc.
Tassis is also a tool appreciated by employees, helping them to manage their time more easily and organized, addressing a transparent working style, calculating and communicating overtime more easily.
Tassis also helps freelancers organize projects and easily justify the time worked for a client. It also provides accurate billing, generates graphs, identifying activities that reduce productivity, and getting workflow statistics. At the same time, Tassis provides a better forecast of the execution time and cost of future projects.
"In 2016, from an internal need of the Elysian Software team, we started developing an internal online timekeeping application to provide flexibility to the team and transparency of everyday work. In the meantime, using the software, we have identified the need to add project and activity management features, which are now missing in any other timekeeping application on the market. After successfully using the application internally, we have provided this tool in support of the business community. We are now re-using a new product, Tassis, which is much better, with new, complex features adapted to the needs of the international market. Tassis was born out of a desire to simplify the work of other companies, employees and freelancers interested in a clear overview of their work.", said Radu Milos, Co-Founder and CTO Elysian Software.