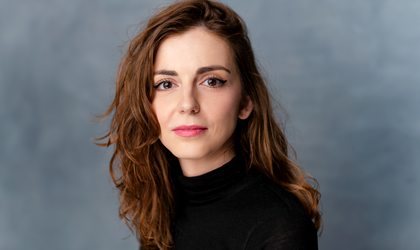 Business Review sat down with Raluca Dumitra, Head of Marketing at eJobs Romania, to find out more about the transformations of the labour market over the past 18 months, the relationship between candidates and employers, and courage, which according to her is the thing that kept the job market afloat.
How was the previous year for the labour market? From the outside, it seemed like a difficult year for both employers and employees. The former no longer had the courage to hire or were forced to block hiring due to the pandemic. As for the candidates, many have decided to postpone a career change until the restart of the labour market. How did things look from where you stand, from the inside?
It was definitely one of the most challenging years for the market since the financial crisis in 2008. What was even more striking was the fact that, unlike the economic crisis in 2008, the medical crisis came in a blink of an eye, and it blocked everything everywhere. Not only did the entire world shut down overnight, but the labour market also changed 180 degrees in no time. The transition from a candidates' market to an employers' world happened, literally, in an instant as well. It definitely took courage for both employees and employers to navigate these stormy waters. Moreover, we had to switch in no time from traditional workplaces to 100% work-from-home, which was a challenge in itself.
For companies it meant having the courage to react on the spot, then and there, and not one second later. Additionally, they had to admit and accept that their solutions might not be the best in the long run, but they surely were the next best thing for the moment. Setting up the work infrastructure in terms of safety measures, technical equipment and even internal communication was definitely one of the biggest challenges at the beginning of the pandemic. And all this had to be set up while HR professionals and managers were tasked to to ensure, before everything else, that the business went on.
Then we realized that we need to start talking about less comfortable subjects with our colleagues, such as mental health. Before COVID-19, this was a delicate subject and rather a personal one, but we began seeing the first pandemic effects on teams (miscommunication, loneliness, burnout, anxiety, fears etc.) and we needed to address them, whether we did it ourselves, through a closer one on one communication, or through specialized help. And that was an act of courage indeed.
As far as employees are concerned, the most unfortunate ones lost their jobs and, as a consequence, they had to courageously reinvent themselves. They had to search for jobs, go to interviews and meet their new peers only via webcam. The "lucky" ones, who kept their jobs, were faced with challenging new work conditions and lost direct contact with their peers or managers, all while trying to maintain or even increase their level of productivity. On top of everything, the pressure most of them felt happened in a less friendly work environment – by now I think we have all seen a special guest appearance by a certain cat, dog or child during a video call.
The silver lining – and I think each of us found their own – was that we discovered that we are stronger and more creative at work than we ever thought we would be, and we managed to find the courage and solutions to overcome the never-ending challenges that the previous year brought.
What did courage mean on the labor market in 2019? What does courage mean now?
I think the meaning hasn't changed that much and it is equivalent to a word we became very fond of due to the pandemic – resilience. But there's a difference in the way we perceived it back then and the way we look at it now. For employers, in 2019, courage meant going to great lengths not only to recruit the best candidates, but also to keep the team happy and that made them magicians most of the time. In 2020, HR professionals and managers transformed from magicians into firefighters. But we're still talking about superheroes, right? They had to always be available for whatever came up and extinguish little fires everywhere, taking care of the team, of themselves and, of course, of their families.
For candidates, in 2019, courage meant not taking less than they deserved in terms of job offers. In 2020, courage began to translate first of all into quickly regaining balance even after falling and doing it over and over again, even as the context was not the most favorable one. It takes a lot of courage to see the positive side of things while facing hardship and fear, but it takes even more to be able to hold on to it.
The power to constantly adapt and reinvent yourself is definitely something we have all won during this pandemic and something that I hope we will keep with us for as long as possible.
What do you think has changed for the better in the labour market in the last year? What were the less pleasant changes?
The great thing is that both the employers and employees, to some extent, of course, have put themselves in each other's shoes and realized that the best way to win the game is to cooperate rather than compete against each other. It's something that we've been trying to do ever since 1999 and it's our main mission on the market, to get them at the same table and help them meet in the middle. The speed and radicalness of the shift on the market made us all realize that forces can invert at any time and that we need each other to make things work. It was amazing to see how each of them contributed to the restart of the market. As a less pleasant change, I would mention the freeze of several fields and sectors, which lead to unemployment or, on a more positive note, to professional reorientation.
What is the role of eJobs Romania in the relationship between employers and candidates? How does the whole employment process happen, more precisely?
If we were to draw a picture – in the most literal way – eJobs would be the line that connects the two dots, the employees and the employers. It's the shortest way to connect talent with teams and, as our employer value proposition would say, our mission is to make the teams happen and make them happy. Or, to put it simpler, we provide the environment where offer and demand can meet – the jobs that companies have with the candidates we have. Through a series of intelligent tools, which use AI and machine learning, we make sure that we connect the job requirements to the candidates that best fit the profile that companies look for.
Who needed more support in the last year, employers or candidates?
I think both of them needed a lot of support and we tried to be there in the best way we could to meet their needs, empower them and remind them that courage is something they have in them. We just helped them make the most of it.
For candidates, we continued to be there and provide the best environment for job seekers, so that they have no fear when applying. As such, we verify each company and job ad to make sure that they're real and protect applicants from unwanted potential damage or frauds. Moreover, we offered them daily content and career tips on cariera.ejobs.ro, which helped them see the light at the end of the tunnel, even during these terrible times. Plus, our colleagues from our professional help line, 021.9124, were always there for them with career advice and help with their CVs or job applications.
For employers, we tried to ease their already difficult role as firefighters. A few days into the lockdown, we launched the video interview feature in order to help them continue recruitment. We answered their questions and fears through our daily articles on wearehr.ro. Our team was connected 24/7 to their needs and offered them the best solutions available, tailored to their objectives, in order to help restart the market. And we did manage to restart it and we did it together, which makes us very proud.
Recently, you launched a campaign targeting both employers and candidates. what is behind this campaign?
The campaign was built on the very insights we gathered from candidates and employers during these difficult times. The stories we heard from both sides were heartbreaking, but the solutions we found together were empowering and inspiring. And courage was the thing that connected us all. We helped postgraduate middle-aged candidates rethink and reskill themselves when their jobs or fields hit rock bottom. We tried to provide ideas and emotional support for HR professionals facing difficult decisions or budget cuts. As we are right between employers and candidates, our mission will always be to help each of them, separately, but also to connect them and help them function together, as a team. During these extremely challenging times, we realized that courage was the thing that kept the market going. Before the pandemic, we talked about fears and went to great lengths to diminish them for each player in the recruitment game. In 2021, however, we went even further and tried to make them see that courage is within each of them. Sometimes you just need a little help to find it and, with the right tools that we continually try to provide for each player, it is easier to see it. We tried to stay as grounded and authentic as possible, we didn't try to sugarcoat the situation or, conversely, to scare them. We did a constant reality check but tried to take what was best from reality, which sometimes was similar to a Sci-Fi movie. Authenticity has always helped us win and we do believe that authenticity itself is an act of courage.
What do you think the labor market will look like next year, by this time?
I am optimistic that we will see the "old" normality we have been craving over the last year. OK, we've talked time and again about the "new normal", but it's high time we came back to the old one, which was, before COVID-19, the only normality we ever knew. We can already see that the job market is recovering every day and is now similar to 2019. With fewer restrictions and the gradual revival of the most affected industries (HoReCa, events, transportation etc.), we see an encouraging increase in the number of jobs and, at the same time, a moderation in terms of job applications, which have reached record highs during the previous period. At this time, there are over 30.000 available jobs on eJobs.ro, which reminds us of 2019. Moreover, according to our most recent survey, 45% (a record high as well) plan to change their jobs by the end of 2021. Consequently, job change will be an option again, not a constraint, as it has been over the last year. We will see more mobility in the job market and more courage from the candidates' side, more effort from companies to communicate their employer brands and attract & retain talent.
Tell us three attributes that an employer should have in 2021 to be attractive in the eyes of candidates and three attributes that a candidate should have in order to be attractive in the eyes of employers.
Speaking of silver linings, I think the sanitary crisis helped us have a clearer image of what we want and what we don't in the professional environment. And I do believe that we will not easily forget these lessons, regardless of the role you play on the labour market.
I think companies with a powerful employer brand will win the game in the long run, if they have amongst their values things that each of us value even more now. Work-life balance, flexibility and trust, I think these are the 3 most important benefits that a company should have in order to be an attractive employer.
As for candidates, the attributes are, in my opinion, quite similar. They will need to demonstrate that they are flexible and able to react and adapt to whatever might come; they will have to prove trustworthy and be able to function on their own; have a great level of ownership and autonomy, and, lastly, they will need to be proactive. Negativity or passiveness do not help us move forward.
Professional retraining is perhaps one of the greatest proofs of courage one can have when it comes to their career. How are things in the market from this point of view?
With the decline or freeze we have witnessed over the previous year in several important industries, we've seen many candidates changing their career path 180 degrees. It is indeed the greatest act of courage to acknowledge that you need to restart & reboot your career, more so when you're not in your twenties anymore. We have seen candidates working in HoReCa or transportation or events retraining for a completely different field, which at that time proved to be more stable. We are confident that as the labour market gets back to normal and the most affected industries become stable again, they will attract candidates back or gain new ones. Another important lesson we have all learned is that digitalization is not an option anymore. It should be part of our DNA, whether you're a job seeker or a manager trying to attract talent or keep your team members happy.