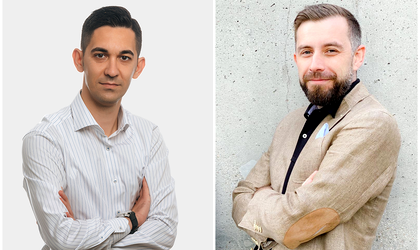 Tailent, a Romanian technology company known for democratizing access to Robotic Process Automation (RPA) solutions, and Encorsa, a digital transformation partner through automation technologies such as low-code and no-code, RPA robots and virtual assistants equipped with artificial intelligence (AI), have partnered to develop "digital employees".
Tailent has an extensive expertise in developing platforms for specialized software robots that take over repetitive tasks and allow employees to focus on more relevant work. Tailent software robots are affordable and can be put to work in a short time in any company. Meanwhile, Encorsa, which has also used UiPath solutions in the past, will add Tailent to its portfolio of solutions to create accessible digital environments where people and software robots collaborate.
"Encorsa is a technology integrator that joins Tailent's ecosystem of partners to bring more value to their customers. Tailent will provide RPA technology, Encorsa will develop integrated services using it, and together we will deliver affordable and easy-to-use software robots. Encorsa has extensive experience in providing automation technologies and together we have a shared vision of how software robots should become loyal assistants to people and companies in their day-to-day work, without cost barriers. In this way, we democratize companies' access to innovative solutions tailored to their needs regardless of their size and field of activity and support the creation of the digital employees of the future, with skills that are tailored to the specific needs of each individual company and who are ready to integrate immediately into the team", explains Mario Popescu, Tailent CEO.
With over 10 years of technology consulting, Encorsa brings together technologies such as low-code and no-code, AI, RPA, Chatbots or Business Process Management (BPM) solutions to provide tools that allow any company to maintain part of their workflows and update their business rules in real time without external support and extensive technical knowledge within the organization. So far, Encorsa has successfully implemented more than 50 complex digital transformation projects in companies and organizations such as Impetum Group, Green Group, Electrica Furnizare, Agenția Națională pentru Ocuparea Forței de Muncă (ANOFM), BCR Asigurări de viață, PwC or Deloitte.
"We are a courageous startup that wants to make a real difference in the digital transformation process of companies and institutions, both in Romania and around the world. Collaborating with Tailent gives us access to a solid technology, built with dedication to the mid-market segment, but also very advantageous from a financial point of view. We can integrate this technology into packages that bring more agility, flexibility and creativity to the work of companies that want to accelerate their digital transformation, as well as easier scalability of projects as the business grows", says Cătălin Profir, Encorsa CEO and co-founder.
The partnership between Tailent and Encorsa is part of the two companies' strategy to democratize access to automation technologies globally. Over the past year and a half, Tailent has entered into several important strategic partnerships with leading solution and service providers such as Winsig, Wolters Kluwer, Visa, Aliant, Recycle International, ETA2U, Serviceaide and Logiscool as part of an accelerated expansion process.