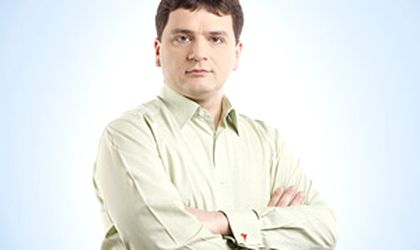 Local online application producer Zitec posted a turnover of EUR 2.3 million in 2013, up 60 percent compared to 2012.
The company currently has 90 software specialists, after adding 50 percent more to its roster. In 2014, Zitec aims to continue making new employments and reach 120 specialists in total.
Half of the Zitec revenues come from projects delivered to the United States, Great Britain, Greece, Cyprus and Saudi Arabia.
This year Zitec expects local projects to grow in number, especially in the mobility area, as local companies will turn their attention to developing the mobile versions of their websites but also mobile applications.
"Nearly 80 percent of smartphone users in Romania, which corresponds to a quarter of the population, use the mobile to browse the internet, and half of them use mobile applications. Looking at these statistics, it is easy to understand why Romanian companies should focus on mobility this year," said Alexandru Lapusan, CEO and co-founder Zitec (in picture).
A new business direction for Zitec this year will be to provide hardware solutions. "To complete the capabilities we already have in online applications, cloud, mobile and consultancy, we want to expand the range of services to embedded software. So we integrated in our team specialists from the smart devices area,"said Lapusan.
The company invested in 2013 in startups- the US online platform for team sports lovers HuddleHero.com and the Romanian comic book publishing company HAC!BD. The total value of the investments into these start-ups totalled EUR 150,000.
"Over the past 6 months, we fully developed the HuddleHero.com platform, in order to make it user-friendly and interactive. The project started last month and reunited over 40,000 amateur teams registered in the United States, active in over 400 leagues, being the most comprehensive platform of this type in the world. We also continued investments in the Harap Alb magazine by launching the Super Erou mobile application, via which comics lovers can access such magazines from their mobile phones and tablets," said Lapusan.
Currently, Zitec has 72 clients, delivering software solutions on open source technologies such as PHP, Magento, Drupal, Ruby, applications for Android, iOS and solutions based on Microsoft technologies.
 Otilia Haraga