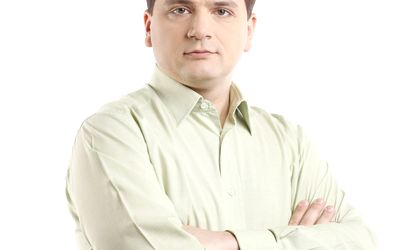 Online app developer Zitec estimates it will post a turnover of approximately EUR 400,000 this year from online marketing services, which would represent over 30 percent growth in this segment since last year.
According to the company's forecast, in 2013 most local companies have boosted online marketing budgets and have especially targeted SEO services, pay-per-click campaigns, social media promotion and e-mail marketing. This trend has been manifest throughout the course of this year.
"In 2013, our customers have allocated more than EUR 1 million for development campaigns in the online, while Zitec revenues on the segment of online marketing services have totaled EUR 330,000. For this year, we forecast a growth in revenues to over EUR 400,000, both as an effect of the growth in promotion budgets from customers as well as attracting new customers," said Alexandru Lapusan, CEO and founder Zitec (in picture).
Zitec has been offering online marketing services since 2005 to customers in retail, tourism, fashion, events, e-commerce, HoReCa or business software.
From the point of view of services provided to clients, the main promotion instrument used by companies is SEO, followed by pay-per-click and newsleters.
"Even though there is this market fragmentation from the point of view of the required services, we believe a mix of online marketing instruments should be used, depending on the specificity of this campaign, that there is no universal recipe," said Lapusan.
At the moment, the online marketing team of Zitec counts five specialists certified in Google AdWords and Analytics, with an average experience of 4 years.
Recently, Zitec inaugurated its new non-conformist office space in the Phoenix Tower building, where the company has a 1,700 sqm space and will have over 150 employees by yearend.
Otilia Haraga