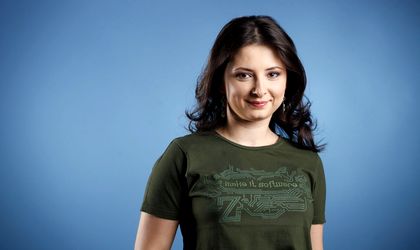 Zitec, a local producer of online applications, aims to reach a headcount of 80 people this year. At the end of last year, Zitec had 57 employees and since then, it has added 10 more staff members.
"Since the beginning of the year we managed to attract 10 new colleagues and by the end of 2013 we propose to have a team of 80 members," said Simona Lapusan, COO & founding partner Zitec (in picture).
Currently, Zitec is recruiting for positions such as PHP software engineer, PHP Drupal developer, software engineer in test, ASP.NET/Sharepoint developer, software project coordinator, system administrator, software quality assurance engineer, PHP Magento developer and software testing coordinator.
Zitec invested last year EUR 30,000 in developing the technical and soft skills of its team.
The company is recruiting via traditional job channels, head hunting, social media and job fairs, workshops and conferences. It is also attracting new people via paid internship on PHP Drupal programming, and is currently looking for five interns in this area. The retention rate in the case of internship programs is approximately 60 percent, said Zitec officials.
Half of the Zitec revenues come from projects delivered in the United States, Canada, Great Britain, Germany, Italy and Denmark.
"The labor market in the IT&C industry in Romania remains highly competitive, and the employees meet with difficulties in finding quality specialized personnel. In this context, there is constant competition among companies that are recruiting in this field in attracting and retaining the best experts," said Florentina Greger, human resources manager, Zitec.
Otilia Haraga