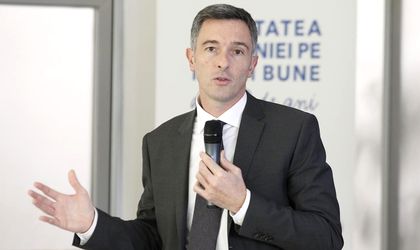 Pharmaceutical producer Zentiva Romania, part of the French Sanofi Group, plans to invest EUR 9 million in the local plant, aiming to boost production and exports by 50 percent in the next five years.
Zentiva exports 10 percent of the local output to 13 European markets, including Germany and France. The company has invested EUR 12 million in the Romanian plant in the past three years. It added this year a new production line and a laboratory.  The plant turned 50 this year.
Around 400 people are working in production, which is roughly half of Sanofi's employees in Romania.
"The contribution of the local production to the total turnover of Sanofi Romania is about two thirds in volume and one quarter in value. We plan to consolidate the Zentiva plant both locally and within the industrial international platform of Sanofi," said Margareta Tanase, director of industrial operations at Zentiva Romania.
Sanofi holds a market share in 8.4 percent in value and 13.3 percent in volume, making it the leading pharmaceutical firm in Romania, according to a Cegedim ranking.
"We have a diversified and strong position on the Romanian market, offering complex treatment solutions through a balanced portfolio, which includes innovative pharmaceuticals, solutions for rare disease, generics, OTCs and vaccines" said Jacques Nathan, country manager Sanofi Romania and president of Zentiva's Administration Board.
Zentiva launched seven new generics this year and is set to add another nine by the end of next year, according to Simona Cocos, general manager Zentiva Romania.
Sanofi Romania, which has over 400 products in its portfolio, plans to add 20 new ones next year.
Ovidiu Posirca