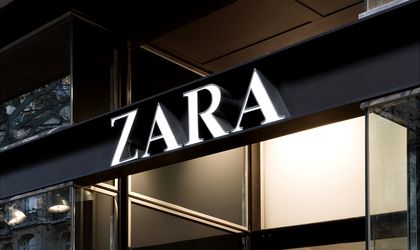 Spanish fashion retailer Inditex will open this April an online store in Romania for its Zara brand, according to a company press release. Last year the retailer launched an online Pull&Bear store in Romania.
"The Group is continuing to expand its online platform globally. The past year saw the online launches of Zara, Massimo Dutti and Zara Home in Canada; Zara in Russia and Pull&Bear in Romania. So far in 2014 Zara.com has opened in Greece, it will open in Romania in the coming weeks and it will be launched in South Korea and Mexico in Autumn/Winter 2014, when the Group will be online in 27 markets," according to company data released today.
Inditex operates a network of around 98 stores in Romania, 10 of which were opened last year. The company is present locally with all its brands, except Uterque. In 2012 it posted a total sales of EUR 150.6 million in Romania and a 14 percent profit rate.
Inditex saw its sales increased by 8 percent in the financial year 2013 (in constant currency terms), according to company data.  Like-for-like sales were up by 3 percent over the same period, on top of the 6 percent achieved in 2012.  Net income totaled EUR 2.4 billion, up by one percent from a year earlier.
The group operated 6,340 stores al around the world at the end of 2013, under its eight retail brands – Zara, Pull&Bear, Massimo Dutti, Bershka, Stradivarius, Oysho, Zara Home and Uterque.
Simona Bazavan