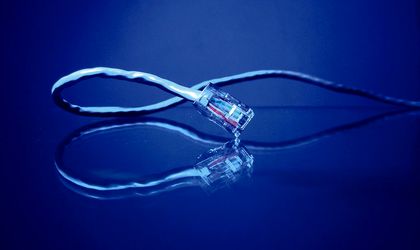 Bloomberg advises savvy Internet surfers to move to Asia if they want to experience the fasted online connection in the world. Whereas Romania could boast with the 3rd fastest Internet in the world a couple of years ago, the country has now fallen to the 6th position in this list.
The top four places, ranked by their average peak connection speeds, were in Asia. Hong Kong, South Korea, Japan and Singapore had the speediest broadband, in that order, according to the study that looked at traffic flowing through Akamai's global network from July through September. With Taiwan ranking No. 8, regions or countries in Asia made up half of the top 10.
Romania's Internet connection currently resides between Latvia (7th place) and Israel (5th place).
"Less than a year ago, Romania took home the bronze medal in Internet speed. The country has since fallen to sixth place with an average peak connection of 45.4 megabits per second. While that's still fast, it's 4.4 percent slower than the previous quarter", writes Bloomberg.
Bulgaria comes in at 12 Bulgaria, with an average Internet speed of 37 megabits per second. More than twice the global average and more than the United States of America are experiencing (number 13 in the top, average peak speed in the U.S. was 37 megabits per second).