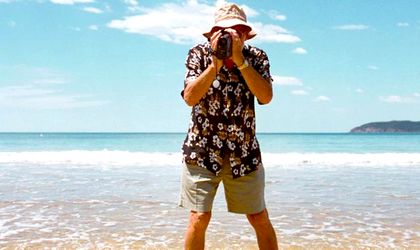 The future of tourism is in countries like Romania, World Tourism Organization (WTO) Secretary General Taleb Rifai said Thursday. He argued that the destination is authentic, has potential and is very attractive to young people.
Addressing the conference of the world first youth tourism cluster in Bucharest, Rifai said Romania is "a dynamic country, a rising star, authentic, and moreover, it has not turned into a museum," stressing that "we believe in Romania's future as regards tourism and innovation."
Europe sends and receives about 55 percent of the registered tourists worldwide, but the innovation capacity is not that strong anymore, said the WTO Secretary General, adding that in Romania, "we see focus on youth and innovation."
"I am grateful to the authorities in Bucharest for the initiative of bringing together tourism, youth and clusters," Rifai stressed.
At present, 25 percent of the 1.1 billion tourists are young people, he told the conference, estimating that until 2020 the youth segment below 19 years of age travelling worldwide will be 350 million.
The world first tourism cluster devoted to youth was launched within the conference "Youngsters meet tourism, clusters and innovation," organized by the Department for Small and medium enterprises, Business and Tourism. Florin Jianu, minister of Tourism, believes the number of young tourists coming to Romania will increase by 10 percent as a result, writes wall-street.ro.
"Romania can be the first example, on the global scene, of attracting young people through this type of clusters, the youth tourism niche being one that we are most excited about. By attracting and incurring the loyalty of young tourists we can guarantee two generations of tourists", Florin Jianu argued.