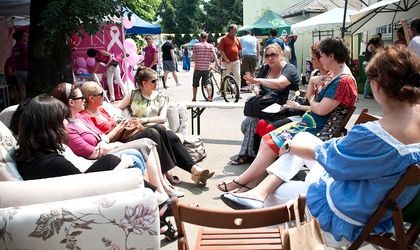 This year, the third edition of Women on Matasari Festival will take place between September 27-29, at Matasari Home in Bucharest.
During the three days of the festival, Matasari Home will be transformed into an art open space, where the artists will communicate with the publish through emerging visuals, sculptures, paintings, photography and music concerts. The artists who will perform at this event are: Les Elephants Bizarres, Moonlight Breakfast, Robin and the Backstabbers and many others.
Women on Matasari Urban Festival celebrates the feminine universe. The idea of transforming a street in an urban festival came across Matasari Street's history.  Last century, this street was well-known for prostitutes and escorts services. For this third edition of the festival, the street will be transformed in a grass lawn where live music, fashion shows, food & bio products, open-air cinema, debates, handmade products and art workshops will entertain the public.
The festival will begin at 19:00 and will end at 00:00. Entrance is free of charge. The entire program of the event can be seen here.
Oana Vasiliu