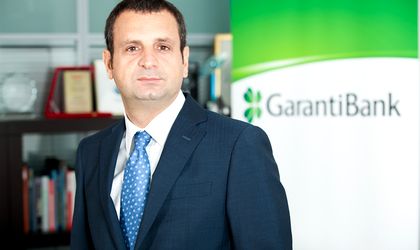 Although small and mediumsized enterprises in Romania are grappling with high debt levels and limited liquidity, women entrepreneurs have been actively seeking fresh financing sources for their companies.
There are 400,000 women entrepreneurs in Romania, accounting for 36 percent of the shareholding structure in Romanian SMEs, said Ana Maria Mihaescu, regional manager at the International Finance Corporation (IFC), a member of the World Bank.
In an official ceremony at the end of last month, the IFC signed the approval of a EUR 35 million loan to Garanti Bank, out of which EUR 20 million will target SMEs run by women. This was the second loan taken out from the international financial institution.
The bank received a financing loan of EUR 22.5 million in early 2012 that was fully used by 160 SMEs active in various sectors.
Ufuk Tandogan, the lender's CEO, pointed out that the 500,000 SMEs in Romania employ around 2.6 million people. He said this was the "most dynamic" business segment in the country.
Garanti Bank, which is owned by Turkiye Garanti Bankasi, has 25,000 clients in the SME segment, out of which 2,700 have women as board members or managers. The bank has seen an average growth of 20 percent in loans provided to SMEs annually since 2010, with its current exposure getting close to EUR 300 million. At the same time, deposits made by SMEs have risen by an average of 42.5 percent yearly.
Representatives of Garanti Bank said that the loan volume granted to SMEs managed or owned by women had soared by an annual average of 41 percent in the last four years, while deposits had grown 48 percent. Most of the companies in this segment are active in trade, healthcare and retail.
Women entrepreneurs typically took out loans to finance working capital and for investments. Ioana Maria Dumitru, head of commercial & SME banking at Garanti Bank, said that there are 24 SMEs per 1,000 inhabitants in Romania, against an EU average of 41. She said that there is a growth potential both for SMEs and women entrepreneurs in Romania.
According to IFC data, women generate 50 percent of household income in more than 50 percent of households globally and start 70 percent of new businesses. Furthermore, 60 percent of annual college graduates are women.
Ovidiu Posirca