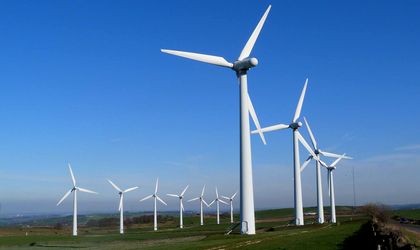 After "the series of abusive legislative changes from mid-2013, many companies from the renewable energy sector registered significant losses," says a statement from Wolf Theiss Bucharest law firm. As such, of the EUR 8 billion invested in the renewable energy sector, the losses amounted to almost EUR 1 billion.
It was on this background that Wolf Theiss lawyers discussed available solutions with investors for re-balancing the market at an event organized by the law firm.
The options included an international arbitration trial as a protection option for their investment. "We believe that a solution for recovering the companies' losses in the renewable energy field is initiating legal procedures for an international arbitration. It isn't simple, but it is possible and we have reason to believe that it can be a success," explained Ciprian Glodeanu, partner at Wolf Theiss Romania and president of the Romanian Photovoltaic Industry Association.
"Ever since 2013, we presented in Parliament that these measures were abusive and would distort the market, and that in the end there could be the possibility of an international arbitration as a result of which Romania could pay damages of millions or even billions of euros," he further added.
Saying that "the Romanian state tricked investors by willingly attracting them into a trap," Glodeanu continued that "after they [the investors] brought over EUR 8 billion to Romania, during a time of profound economic crisis in our country, [the state] changed the legislation overnight and without any solid basis, throwing an entire industry into chaos and, unfortunately, at the end into bankruptcy."
The change he's talking about are those brought to the mandatory annual quota of green certificates, which "turned investors' plans upside down," according to the press release. Starting with 2016 the mandatory quota is 12.15 percent, 5 percent less than the initially established level. "Practically, the price of green certificates has reached the minimum value set by the law in an artificial manner through a legislative manipulation and not at all through the market mechanisms laid down in the legislation," adds the law firm.
What Wolf Theiss is proposing as a solution for investors is that they can choose "between a litigation or an arbitration, in Romania or internationally, based on the Energy Charter Treaty, of which Romania is a part of, or based on the existing investment treaties," according to Ligia Cecilia Popescu, partner at Wolf Theiss who specializes in dispute resolution matters.
According to the Renewable Energy Producers Organization in Romania (PATRES), a third of the producers of renewable energy are at risk of entering into insolvency due to these legislative changes, as stated in the Wolf Theiss press release.
Andreea Tint