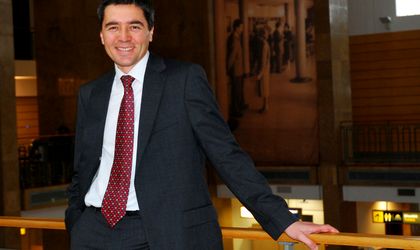 3Q – Gyorgy Abran, CCO Wizz Air
By how much did the load factor of Wizz Air aircrafts increase during this recent holiday?
Our average load factor is already very high in general at more than 85 percent all year. During this particular period it went beyond 90 percent, which is always the case in peak summer season or peak occasions such as Christmas and Easter.
What were the most popular destinations for Romanians this Easter holiday?
We have been seeing increased demand for flights to London, Paris and Rome but also to other places such as Catania in Sicily and Valencia in Spain. There have been increases of more than double-digits for these routes this summer season in general.
There was obviously very strong demand during this holiday period but there is a strong demand in general on the routes I have mentioned and this is why we are increasing the frequency of flights.
For this summer season I think London will be one of the key destinations in terms of total traffic and Milan and Rome will be close behind.
What are your targets in Romania this year?
The total traffic expectation for Romania is around 3.3 million passengers – for Bucharest alone it is 1.8 million passengers – with total annual increases of around 600,000 passengers compared to 2012.
Obviously we are seeing a lot of changes, a lot of competitive dynamics and a lot of movement on the market and we are here to react to these changes. Therefore I do not rule out further news or developments over the coming weeks and months. We would be the first to react in terms of deploying more capacity if needed and if there is demand, as we have seen. I think that we would be the best positioned to respond to market changes as they take place. At this stage it is still uncertain.
Simona Bazavan