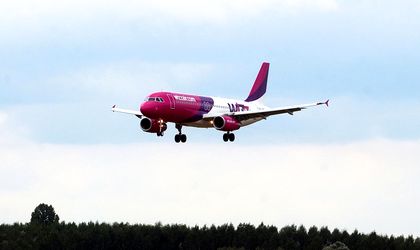 Wizz Air will add four new flights to its Cluj-Bucharest route this winter season, the International Airport of Cluj-Napoca announced.
The air company had announced at the beginning of the year the launch of flights on this route, with a frequency of 6 per week, and the added trips will start at the end of October.
"We believe there is a high market potential for flights on the domestic segment, which has given rise to increased competition between air carriers. Several air operators provide more travel options and hence better prices for airport passengers," stated David Ciceo, the general director of the International Airport of Cluj.
In 2016, the airline Wizz Air will also start from the Cluj International Airport new flights to four international destinations: Berlin-Schoenefeld Germany (July 3, 2016), Doncaster Sheffield England (July 22, 2016), Billund Denmark (July 23, 2016) and Alicante Spain (July 24, 2016).
Natalia Martian