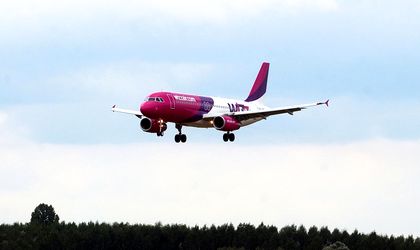 Between September 15 – 22 low cost airline Wizz will relocate all its flights to and from Targu Mures, on the Cluj Napoca airport, following maintenance works on the Targu Mures airport, the airline has announced.
Wizz Air recommends its passengers to check the flight schedule on the company's website and arrive on the Cluj Napoca airport at least two hours before the flight. The distance between Targu Mures and Cluj Napoca is 109 km.
Wizz Air has 4 operating bases in Romania and runs a fleet of 12 aircrafts from 6 local airports. This year the airline plans to reach 3.3 million passengers in Romania, up by 600,000 y-o-y. Out of this 1.8 million passengers should be reported in Bucharest alone. Wizz Air 's total investment in Romania amounts to USD 1 billion, according to company data.
Simona Bazavan