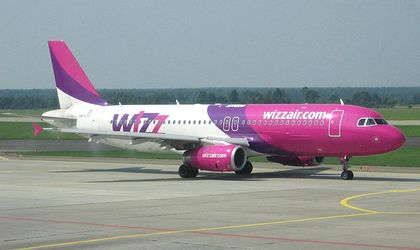 Eastern European-focused budget airline Wizz Air reported a 67 percent jump in annual profit, reports Reuters.
The airline operator said it was confident of further profit growth this year as it continues to expand capacity.
Thus, Wizz Air reported a net profit amounting to EUR 146 million in the year ended March 31, compared to the EUR 87 million it made in the previous period.
For its 2016 financial year, Wizz eyes a profit in the range of between EUR 165 million and EUR 175 million.
Wizz said profit growth last year was driven by expanding its network and capacity across its key central and Eastern Europe area, at the same time as lowering costs, and the same tactic would help drive profit in the coming year.
Wizz, which carried 16.5 million passengers last year, is dwarfed by Europe's largest low-cost airline Ryanair, which had 91 million passengers.
Staff