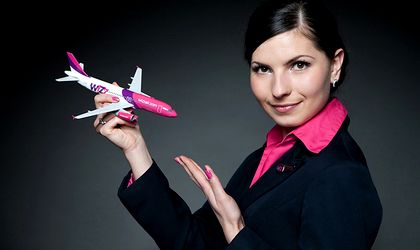 Wizz Air Holdings plc, a Hungarian low-cost airline with its head office in Budapest announced it will be opening three new routes from Cluj-Napoca and Bucharest in 2016.
The new route from Cluj-Napoca to Memmingen Munich will be available starting March 28, 2016, with two flights per week, every Monday and Friday. From Bucharest, the new flight to Hamburg Lubeck will be released on 20 May, with two flights a week (Mondays and Fridays), while the route to Glasgow will be inaugurated on May 21 and flights will be operated on Tuesdays and Saturdays.
Wizz Air also announced an increase in frequency for some existing routes such as Bucharest and Timisoara to London Luton or Cluj-Napoca to Nuremberg, and others. The Wizz Air network in Romania will have a new addition of an Airbus A321 aircraft of 230 seats. In summer, during the peak season of 2016, the Bucharest base will have four A320 and four A321 aircrafts distributed on the most popular routes.
With this extension, Wizz Air Romania network includes a total of 95 routes to 15 different countries, from 8 airports.
Wizz Air operates a fleet of 63 Airbus A320 aircrafts and has more than 380 routes from 22 bases, connecting 112 destinations in 38 countries. The Wizz Air team includes 2,300 aviation professionals who served 16.5 million passengers in the fiscal year ended in March 2015.
Natalia Martian