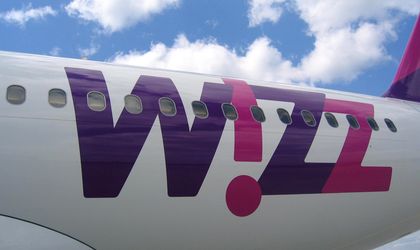 Low-cost airline Wizz Air has announced it will launch flights from Bucharest to Dubai starting October 29. Initially the company will operate three weekly flights to and from the Dubai World Center airport.
"The Dubai World Center airport will conveniently serve all the important market in the United Arab Emirates, particularly Abu Dhabi. This is important news for tourists coming to Romania but also for Romanians and Europeans looking for a holiday to one of the most dynamic regions in the world (…)," said Mike Powell, CFO Wizz Air.
Airline tickets can already be booked on the airline's website for prices starting at RON 319 (approx. EUR 72).
Wizz Air carried 2.76 million passengers in 2012 to and from Romania, up 2.2 percent y-o-y but below the 3 million passenger target announced at the end of October last year.
Globally, the company has reported 12 million passengers in 2012, up 12 percent y-o-y, and an average 85 percent load factor on its 80,000 flights. Wizz Air operates over 250 flights (up from 203 in 2011) to 83 destinations in 29 countries.
Simona Bazavan