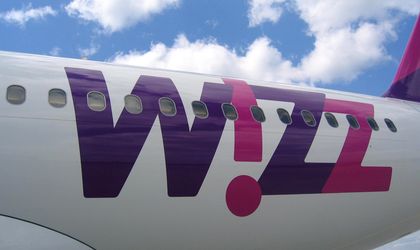 Wizz Air, the Hungarian low-cost carrier, will be holding a series of recruiting sessions for its Bucharest and Cluj-Napoca bases as part of their development plan for 2016, says a press release from the company.
Candidates wanting to join the flight attendant team in Bucharest will have to show up for interviews at the Hotel Angelo AirportHotel Otopeni on February 15 and 22, and March 1. Interviews for those wanting to join the Cluj-Napoca base will be held on February 22 at the Grand Hotel Italia.
All the candidates will have to bring their CV in English, references and two photos (one passport size and one full-body) and must be prepared to wait, as interviews could take place over the course of several hours, says the Wizz Air press release.
Some of the conditions required from candidates are that they be over eighteen, hold a valid passport, baccalaureate diploma, be fluent in both written and spoken English, know how to swim, to have experience in working with client but also to be able to reach the airport in under an hour. "A plus will be for those who have excellent communication skills, are flexible to work in shifts and those who can easily become a part of and work in a team," according to Wizz Air.
The new recruitment sessions are happening after last month Wizz Air announced the opening of two additional routes from Bucharest, one to Cluj-Napoca and one to Budapest, Hungary.
Andreea Tint