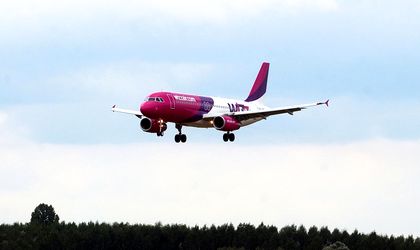 Low-cost airline Wizz Air has launched two new routes from Bucharest (Otopeni Airport) to Girona in Spain and to Perugia in Italy. Flights to and from these two destinations will be available twice a week  from June 4 and June 5 at prices starting at RON 93 (for Perugia) and RON 113 (for Girona).
In the first year the airline estimates some 60,000 passengers will fly on thses two routes, said Daniel de Carvalho, corporate communications manager at Wizz Air.
Wizz Air carried 2.76 million passengers in 2012 to and from Romania, up 2.2 percent y-o-y but below the 3 million passenger target announced at the end of October last year.
Globally, the company has reported 12 million passengers in 2012, up 12 percent y-o-y, and an average 85 percent load factor on its 80,000 flights. Wizz Air operates over 250 flights (up from 203 in 2011) to 83 destinations in 29 countries.
Simona Bazavan