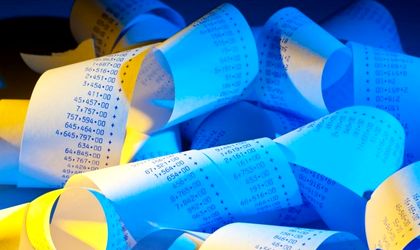 Traders have started releasing nearly two times more tax receipts since the introduction of the Fiscal Lottery as a mechanism to combat evasion, indicated by an increased consumption of paper rolls for cash registers of 80 percent, according to MasterCard director for Romania, Cosmin Vladimirescu, quoted by Mediafax.
"The consumption of paper rolls for cash registers increased by 80 percent since the Fiscal Lottery began. So there are almost two times more tax receipts being printed," the MasterCard representative said.
The first occasional draw for the lottery was held in April.
Vladimirescu said that there is a very close correlation between the level of electronic payments and taxation levels. Thus, 4.4 percent of payments made in Romania are made with the card, tending towards 8 percent this year, while the underground economy accounts for 28.4 percent of GDP.
The European average for card payments reaches about 20 percent.
"If implemented, the package of ten measures that we have proposed to the government last year following the study conducted jointly with PwC, within seven years underground economy would decrease by ten percentage points, from 28 percent to 18 percent, as is the European average today and additional taxes that will be collected will be in the vicinity of EUR 14 billion," said Vladimirescu.
The MasterCard representative said that government measures approved last year, some of which have not yet entered into force (limiting cash payments, reduction of charges for interbank transactions, the mandatory introduction of cash registers with electronic log), will lead to increased electronic transactions, but their effects cannot be measured separately.
He added that taxation actually means that all traders "play" by the same rules, and the majority will no longer have to compete on price with those who commit tax evasion, and the competition between them will move toward the quality supplies.
The Ministry of Finance announced last October that individuals will be able to pay by card, online and at Treasury terminals taxes administered by ANAF, municipalities and other public institutions in 2015. Vladimirescu confirmed they are in the process of licensing and that authorities have made a commitment to activate the service within the next 12 months.
The next Fiscal Lottery extraction covering September 1 to 30 will be held Sunday, October 18 at the Romanian Lottery TV studio. If there should result more than 100 winners, there will be will be a second draw.
Natalia Martian