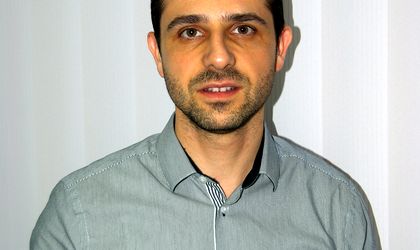 Digi Wi-Fi, the Wi-Fi network of telecom operator RCS&RDS, has reached 2,400 hotspots located mostly in cities across Romania.
"Since 2011 until the present, our Wi-Fi network has increased five fold. The first hotspots we installed totaled 500. We will continue the expansion of the network at a similar pace," said Valentin Popoviciu (in picture), development director in RCS & RDS.
Subscribers of the company can use the Wi-Fi service by selecting the network Digi Wi-Fi Direct Login and they can reconnect automatically after this depending on the terminal they use and the settings.
RCS & RDS has operations in Hungary, the Czech Republic, Slovakia, Serbia, Spain Italy and over 200 cities in Romania.
Digi Wi-Fi is free of charge for all the fixed and mobile internet subscribers of RCS&RDS, both companies or individuals.
Otilia Haraga