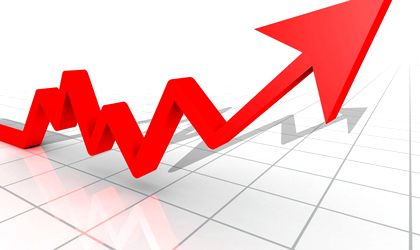 Compared to few years ago, Romanian entrepreneurs started to be more interested toward sharing their business with investors, to further develop their company, as shown in a study based on interviews with entrepreneurs enrolled in Start&Grow 2014.
Before 2010, most of  Romanian entrepreneurs in search for an investor owned startups and companies in IT/tech. In recent years, they were joined by entrepreneurs in other industries, like agribusiness, manufacturing and services.
A significant change is the fact that, unlike before 2010, when many entrepreneurs considered that getting money from a private investor was similar to a bank loan, now there are more and more entrepreneurs who understand that such a partnership brings along "smart money" (both cash and important business expertise and know-how).
62% of rRomanian entrepreneurs in search for an investor already own a profitable business and want to develop it further, either nationwide or at an international level. These entrepreneurs want to expand their business either by launching a franchise system, opening new units in other cities or by increasing their production capacity (investing in new equipment and technologies). And, more then cash, they say they need a partner to support them with relevant business expertise and know-how.
29% of those enrolled in Start&Grow 2014 so far are new entrepreneurs and they declare they need an investor both for the financial input (to grow their business faster) and for business mentoring and professional knowledge.
Moreover, there are some examples of profitable companies whose owners could easily manage and develop the business by themselves, but they are willing to share their company with an investor so that they could earn a bigger market share in a shorter period of time or expand nationwide/internationally.
But, the fact that 9% of those enrolled in Start&Grow 2014 state that without access to money, they have to give up their business (they either give up on launching a new company or shut down their existing business) show that access to money is still difficult for startups and that the business environment remains unfriendly for some entrepreneurs.
The information provided above is based on interviews with 105 entrepreneurs enrolled so far in Start&Grow 2014.
Start&Grow 2014 was launched by startups.ro in order to support the development of promising companies, by helping entrepreneurs to get in touch with investors and negociate an investment of up to 500.000 euro, to take their business to the next level. Entrepreneurs who are in search of a financial partner can still enroll in Start&Grow 2014 (by filling in the online form) until the 8th of June, 2014.